for the 2020 fall/winter prada menswear show in milan, AMO — OMA's research and design studio — has transformed the grand hall of the deposito, the multifunctional venue for performances that is part of the fondazione prada complex, into a set of imaginary piazzas. after ascending a grand staircase, guests enter the show space on a raised platform overlooking two identical voids. the same fictional outdoor space is created within each void, with an abstract statue positioned at the center.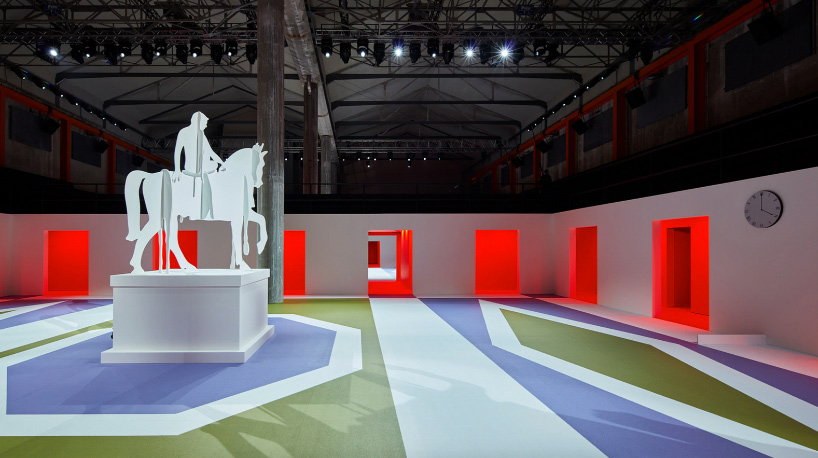 all images courtesy of prada
serving as the setting for prada's models to wander through, AMO says that the piazzas have been designed to 'manifest the abstract energy of the public arena'. a series of portals organized symmetrically around the courtyards define the threshold between the 'public space' and the more private areas of the set concealed by the architecture. positioned behind these apertures, a strong red light adds depth to the configuration marking the transition of the space.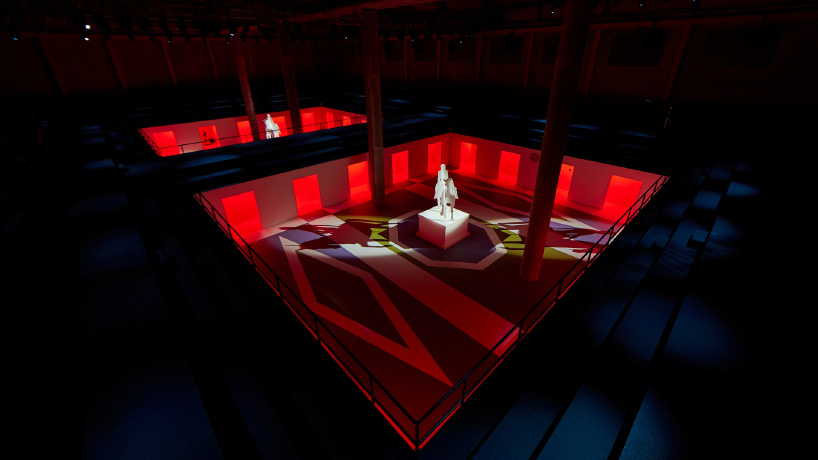 the flooring of the piazzas boasts a graphic composition, which is complemented by lighting that mimics the long shadows of a fall afternoon. 'the relationship between the fashion on stage and the audience gathered above is simultaneously detached and voyeuristic,' says the design team. 'models wander through the space, appearing and disappearing, following invisible trajectories that blur the boundary between the exposed and the concealed.'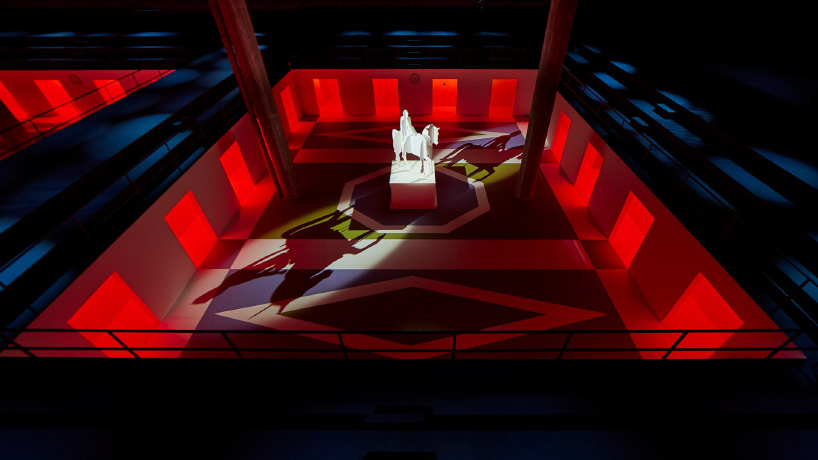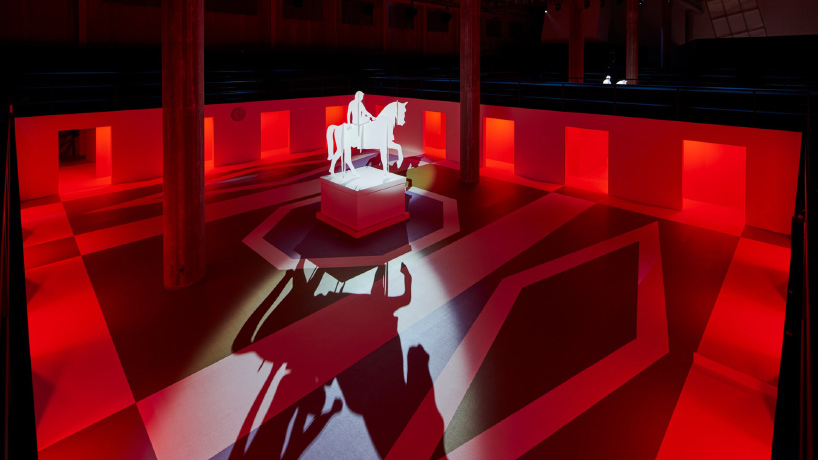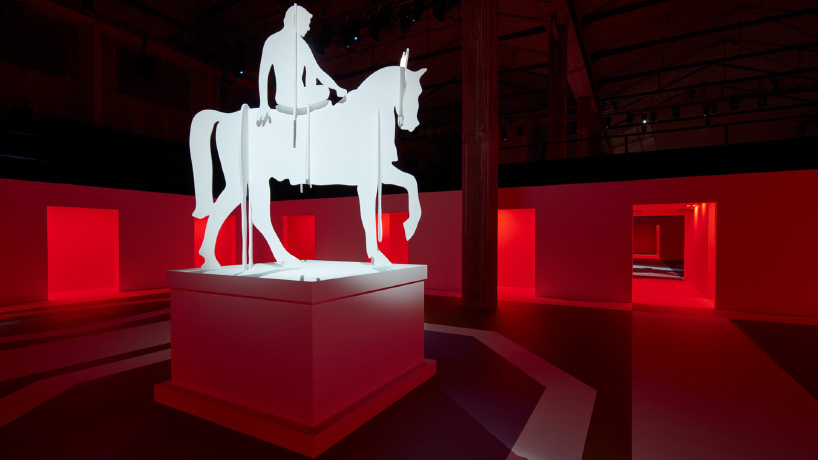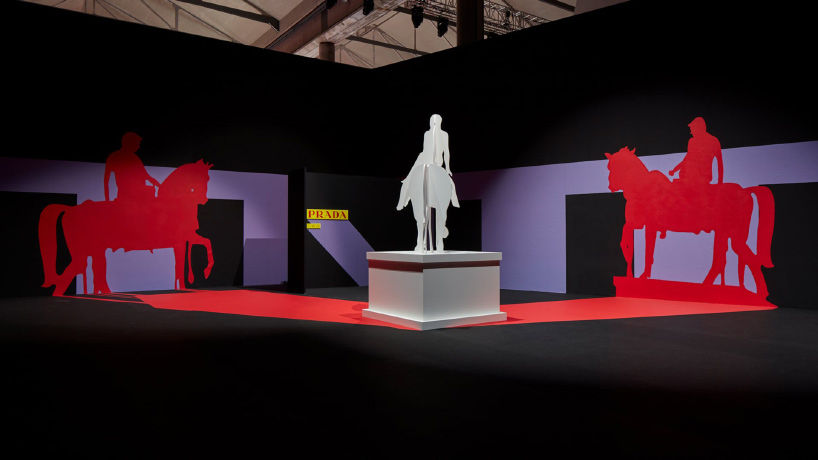 project info:
name: trajectories
client: prada
design: AMO
event: 2020 fall/winter prada menswear show
philip stevens I designboom
jan 14, 2020
The post AMO designs imaginary piazzas for prada's 2020 F/W menswear show appeared first on Architecture Admirers.