for the 2020 fall/winter prada womenswear show in milan, AMO — OMA's research and design studio — has transformed the grand hall of the deposito, the multifunctional venue for performances that is part of the fondazione prada complex, into a set of imaginary piazzas. after ascending a grand staircase, guests enter the show space on a raised platform overlooking two identical voids, each containing the same fictional courtyard.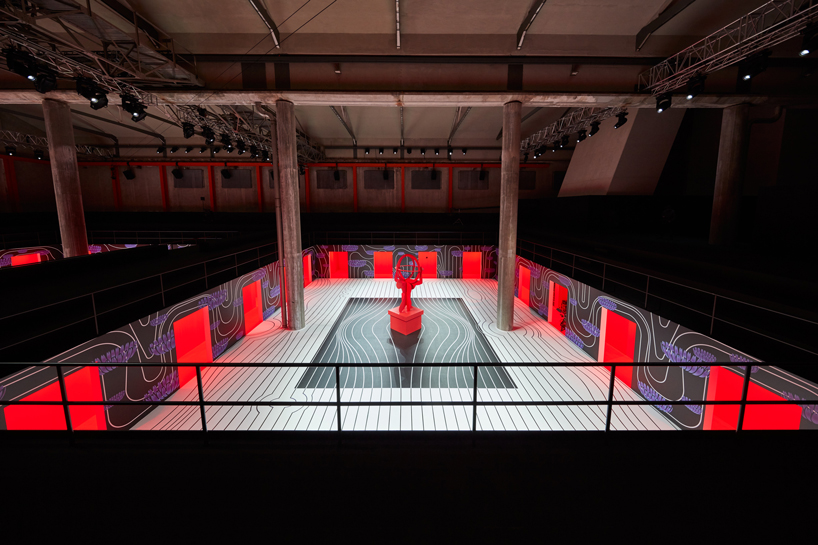 images courtesy of prada
AMO's use of sinuous graphics trace, deflect, and engage objects and openings within the courtyard, covering the floor and continuing up the wall, creating a cohesive three-dimensional space. along the walls, boldly geometric flowers appear between the graphics, echoing the façades of viennese secessionist buildings.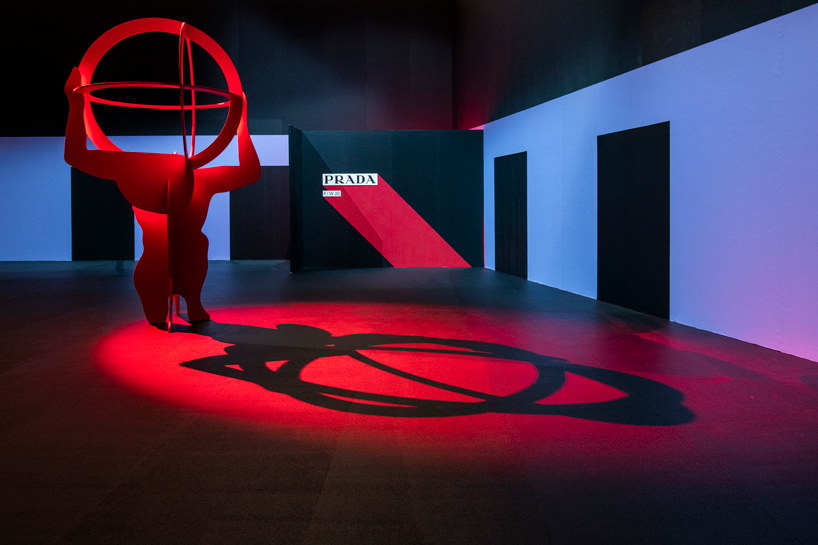 at the center of each composition is a statue of atlas abstracted into a series of sliding and interlocking planes. beyond the black walls at the edge of each space glows a mysterious red ether, marking both the limit and the limitlessness of the set. glowing red doorways also provide exits and entrances for prada's models, who wander through the apace appearing and disappearing, following invisible trajectories that blur the boundary between the exposed and the concealed.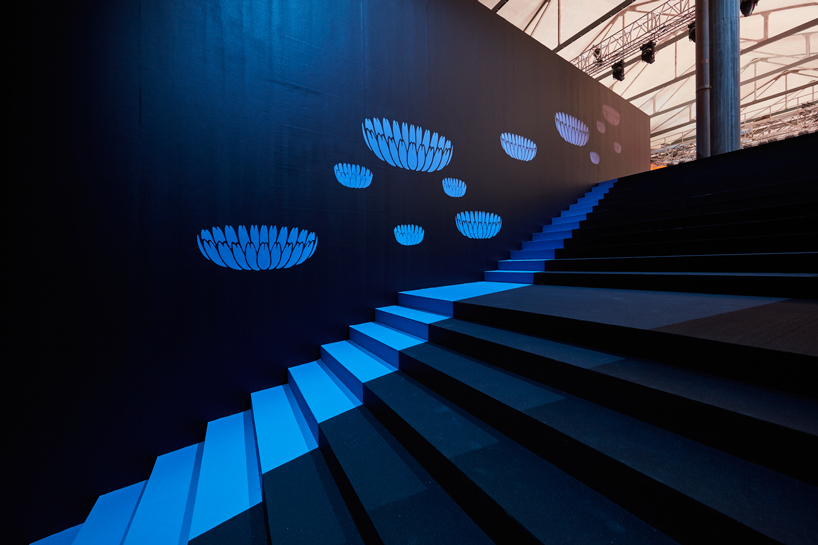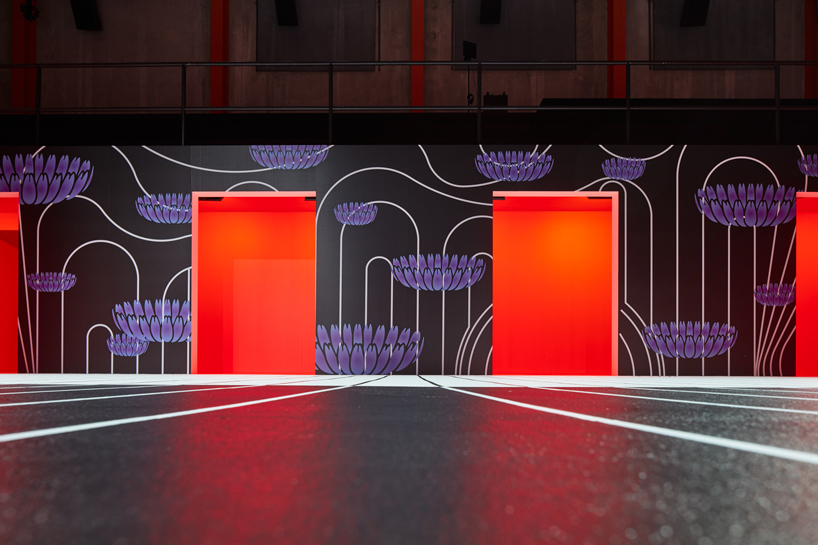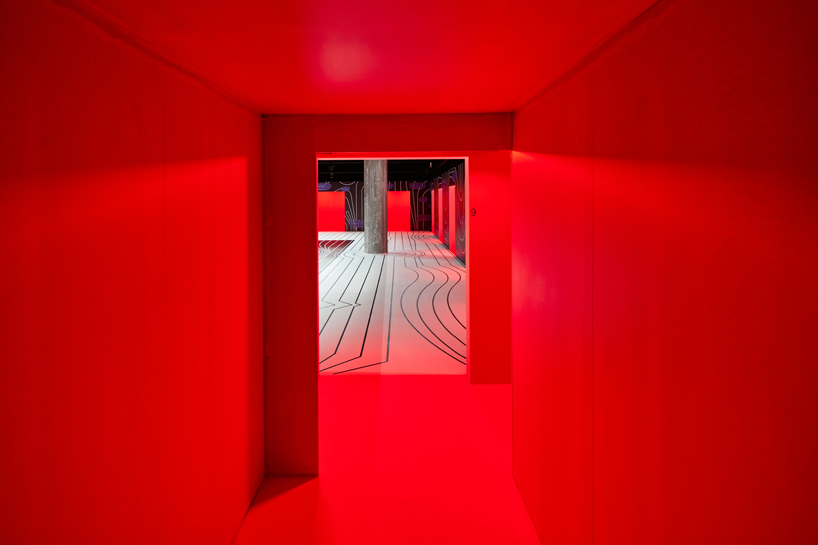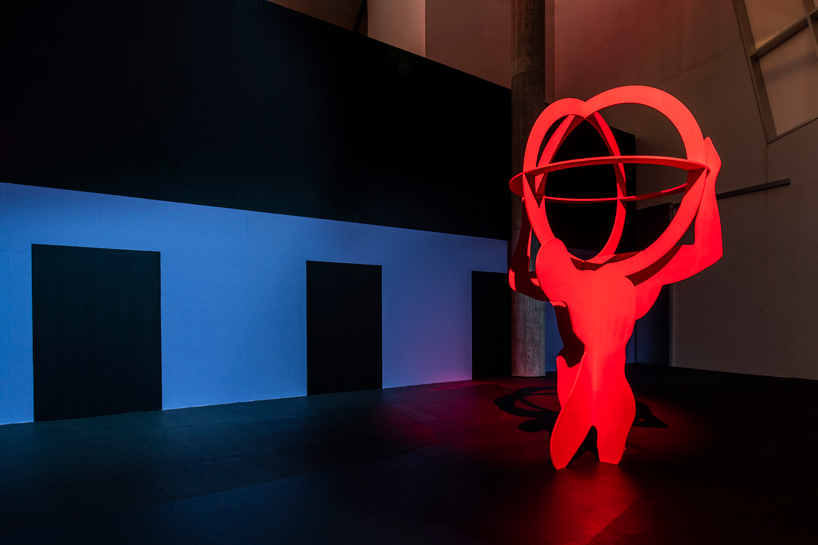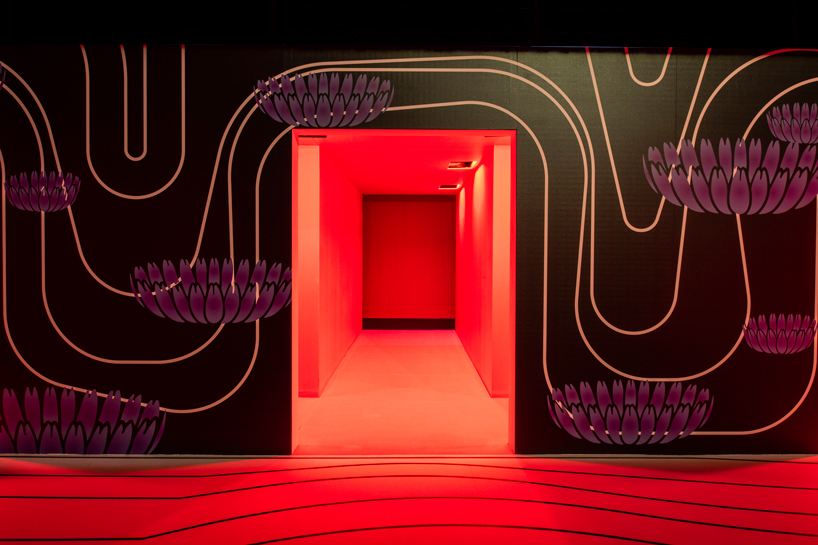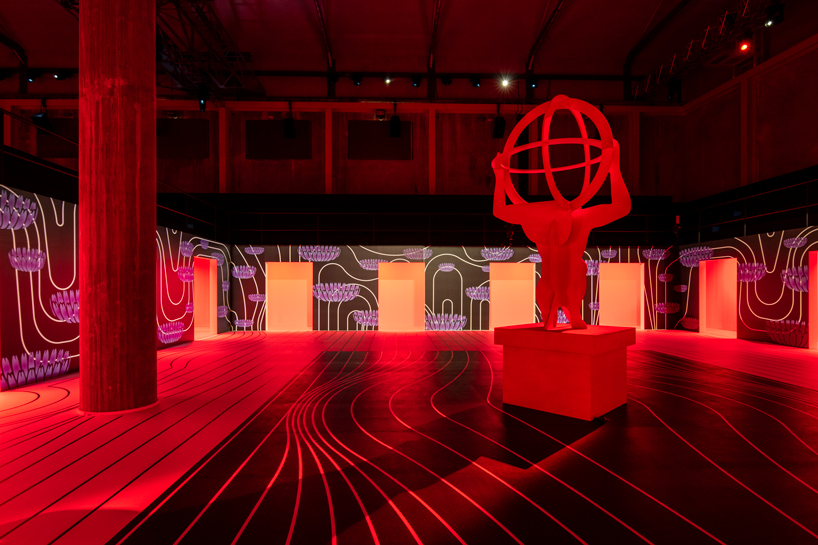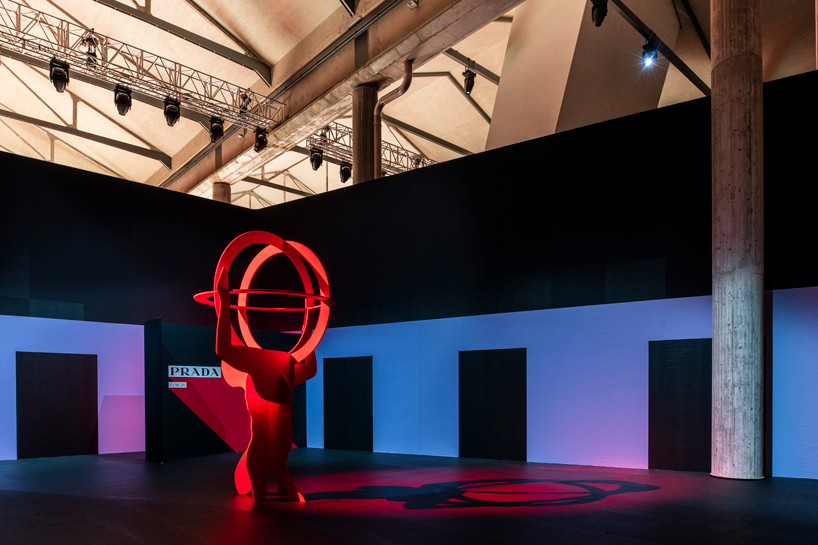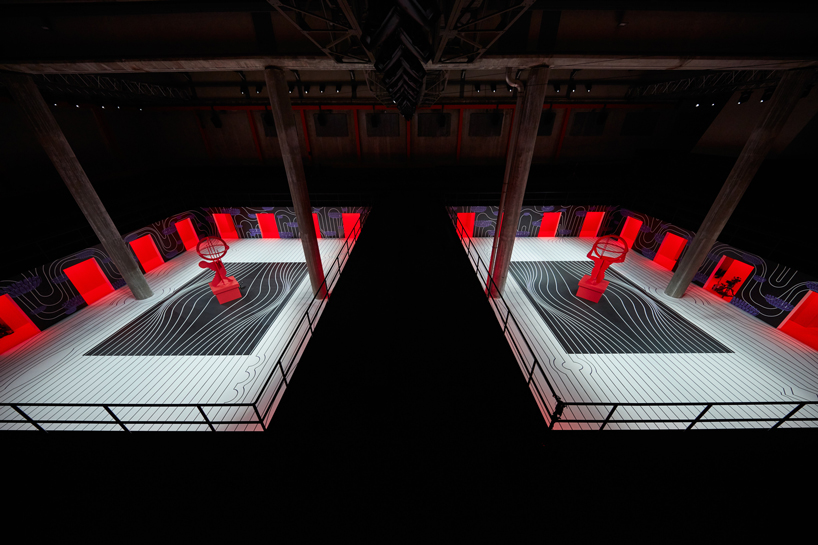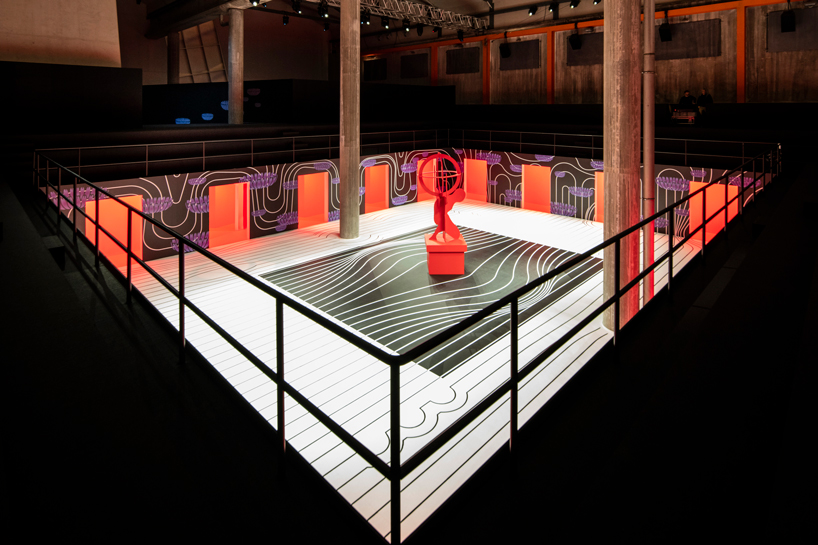 project info:
name: trajectories
client: prada
design: AMO
event: 2020 fall/winter prada menswear show
kieron marchese I designboom
feb 21, 2020
The post AMO designs piazzas for prada's 2020 fall/winter womenswear show appeared first on Architecture Admirers.