in 2007, andy and deirdre plummer bought a 350-acre parcel of land in australia with the intention of transforming the former dairying property into a sustainably-harvested forest. in 2008, the plummers engaged architecture firm CHROFI to develop the site's buildings, which so far include two sheds, completed in 2013, and a family residence, completed in 2018 (pictured below). located near federal, a village in new south wales, the multi-generational venture — titled 'lune de sang' — has so far welcomed 100,000 trees with a further 40,000 to be planted over the next three years.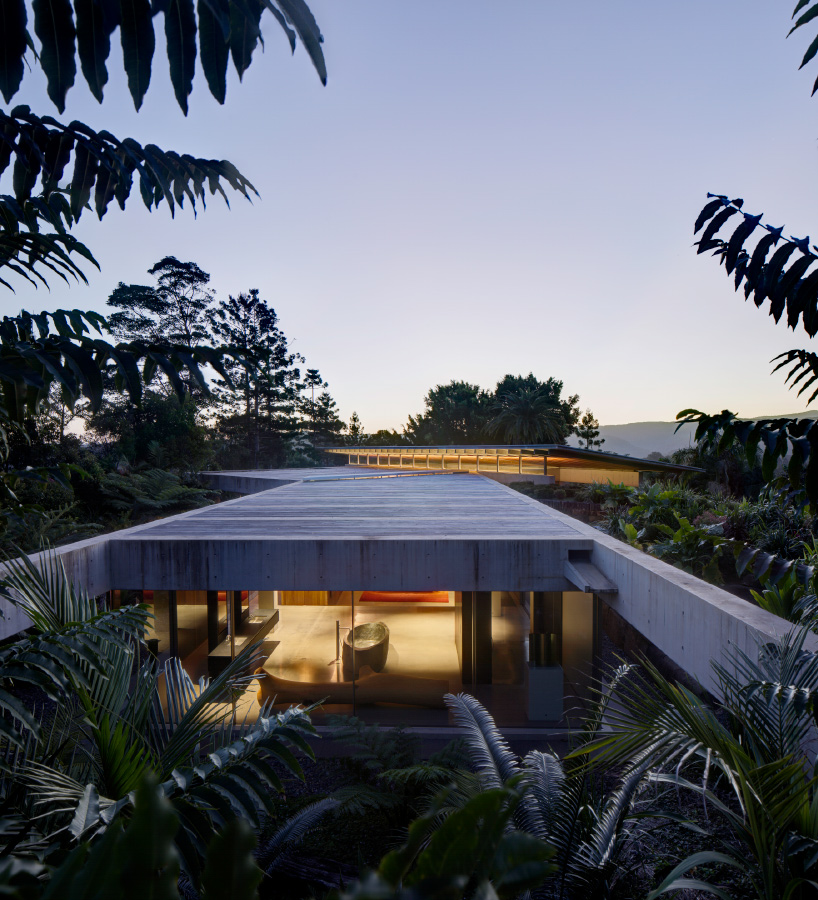 all images © brett boardman | film directed by nikki castle, cinematography by marden dean
'the vision is exceptional in that rather than planting a fast growing crop, various hardwoods of the region have been chosen to establish a rainforest landscape that will take generations to mature', explains CHROFI. 'the hardwoods will be tended to maturity and then selectively harvested, the long lifespan of the trees meaning a wait of between 50 and 300 years before the various species fully mature. we were captivated by this long term vision, a vision that goes beyond one's lifetime.'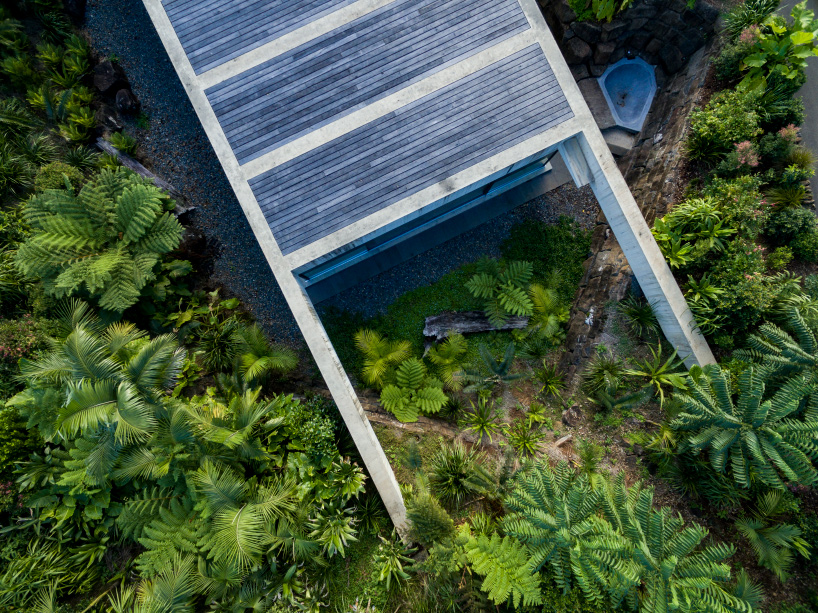 as the residence is composed of five structures, conceived as 'site ordering devices', the architects refer to it as a 'pavilion'. the building is divided into two, very discrete parts: an open, functionally public, local gathering space; and a hidden, private retreat that is accessed through a separate door. 'here, there are no views of the broader landscape, instead one looks onto a lush rainforest embankment lending the space a subterranean quality,' explains the design team. the project's two main materials are concrete and stone, complemented by finely detailed timber and glass elements.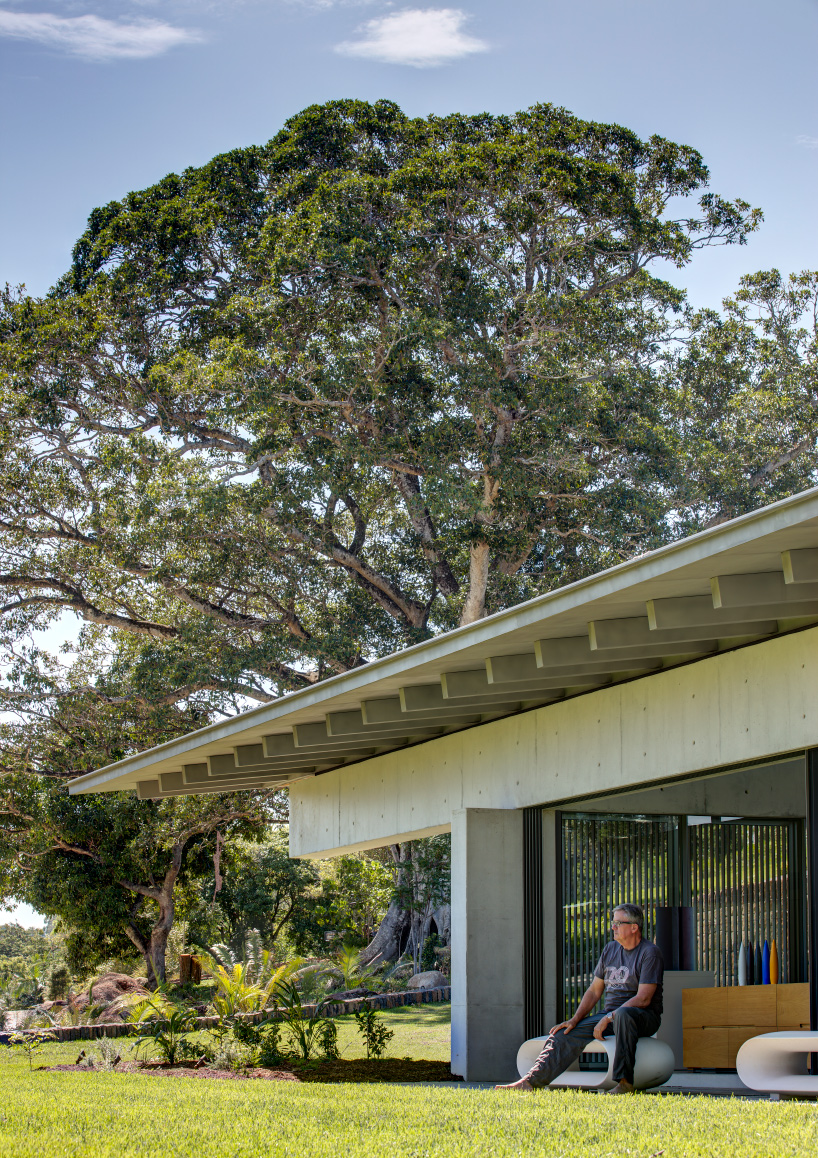 for the past two years CHROFI has been working with filmmaker nikki castle, cinematographer marden dean, and clients andy and deirdre plummer to capture the true spirit of lune de sang. the process has resulted in a short film that can be seen at the top of this page. see other project's by CHROFI on designboom here.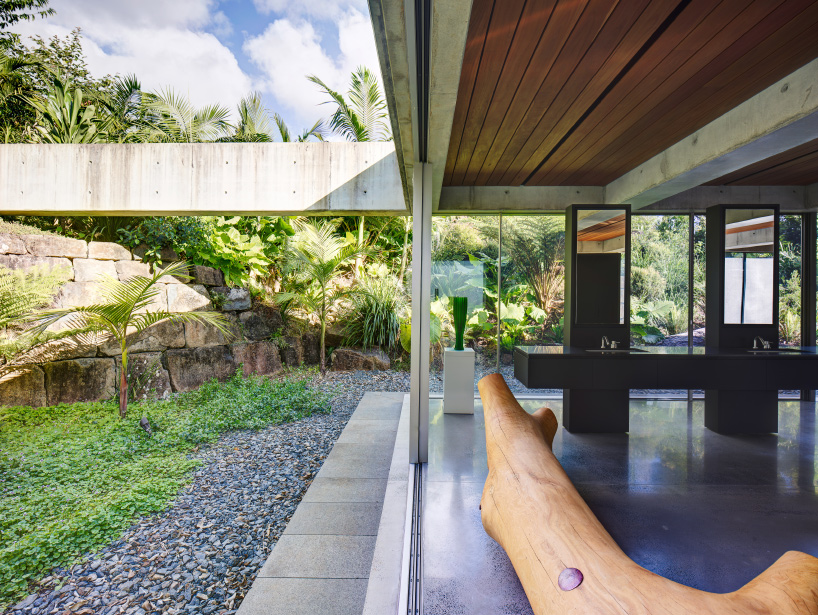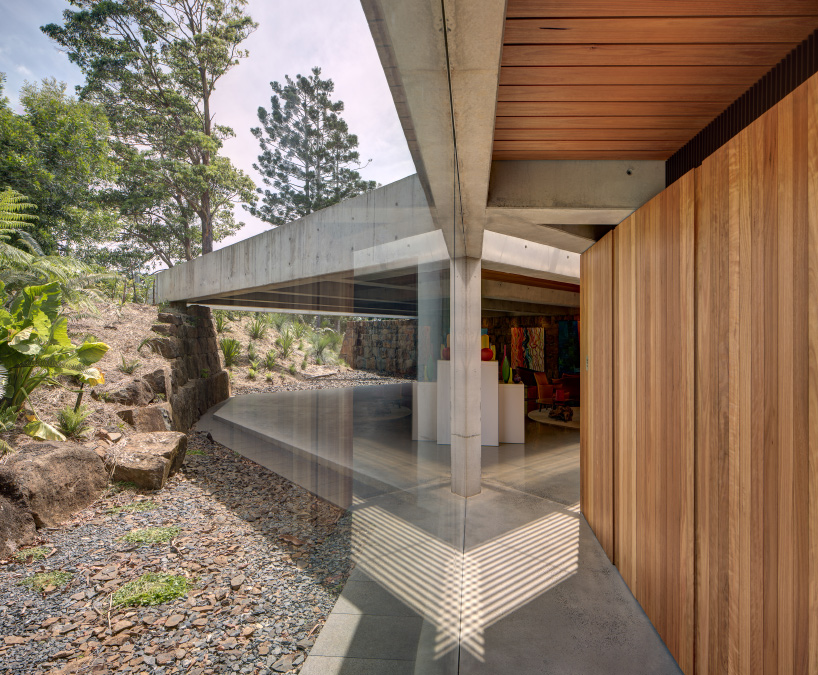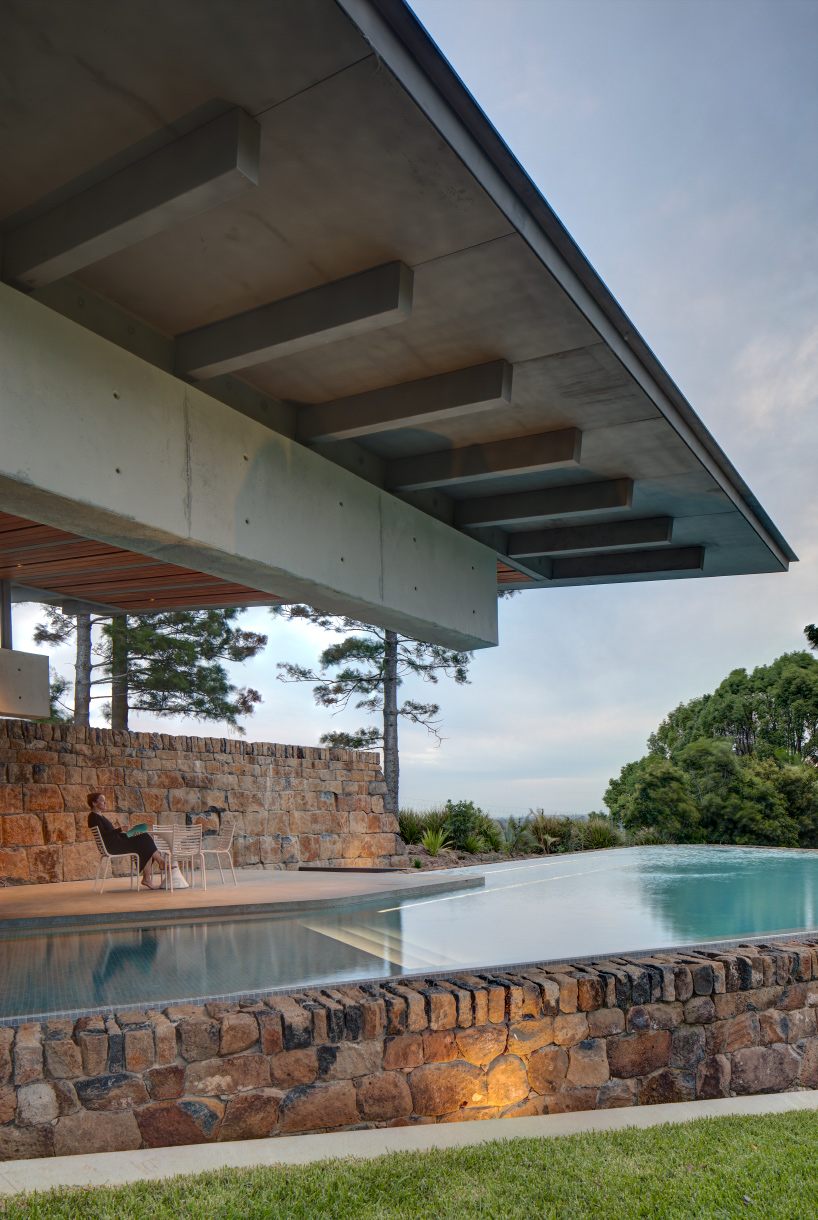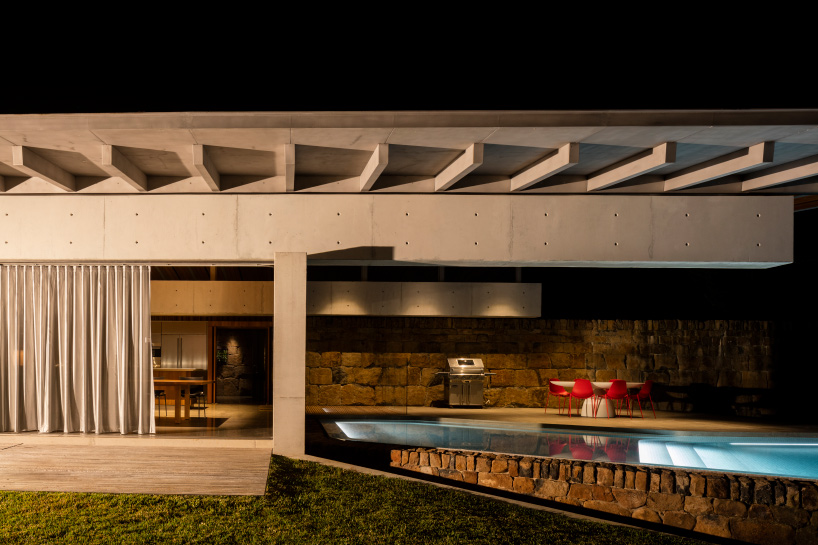 project info:
name: lune de sang pavilion
architect: CHROFI
client: andy and deirdre plummer
builder: cedar creek construction
project size: 280 sqm
site size: 995 sqm
completion date: 2017
photography: brett boardman

lune de sang film —
director: nikki castle
cinematography: marden dean
assistant camera: lily youngsmith
philip stevens I designboom
jan 01, 2020
The post CHROFI documents 'lune de sang' development in new video appeared first on Architecture Admirers.