for his latest photo-series, titled 'human vs city', architect and photographer kris provoost has captured the sprawling and immensely populated megalopolis of chongqing in china. if the surrounding areas are taken into account, chongqing's population reaches more than 30 million. upon viewing this landscape of densely packed high-rise residential complexes from afar, provoost was compelled to capture the surreal wall of buildings, showing the true scale of the city by the locals that populate it.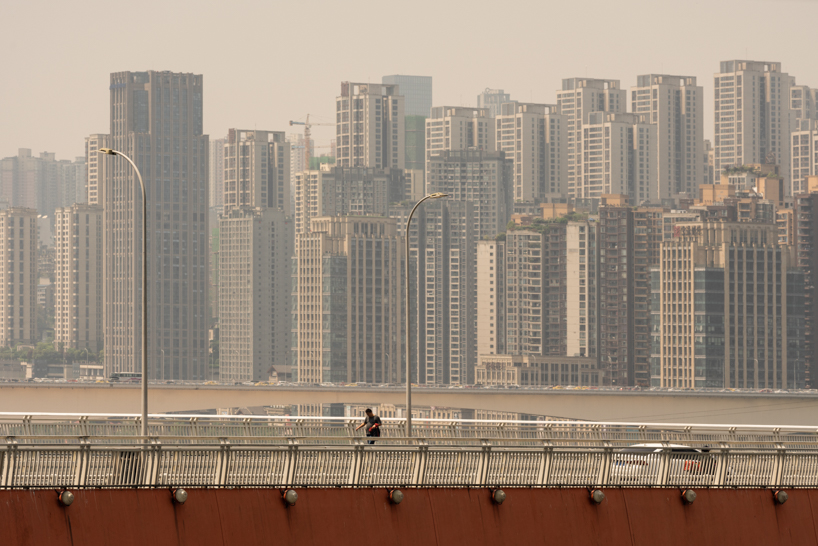 a lonely citizen strides along the bridge, while millions inhabit the buildings looming in the background
all images © kris provoost
taken in april 2019 over three days, provoost set out to capture the city by focusing on three keywords: density, humanity and transportation. the resulting collection of images offers a striking insight into life of one of the most populated cities in the world. by showing one or two people at the forefront of the image, the photographer portrays the enormous scale of the buildings behind and the startling contrast between the two elements of the composition.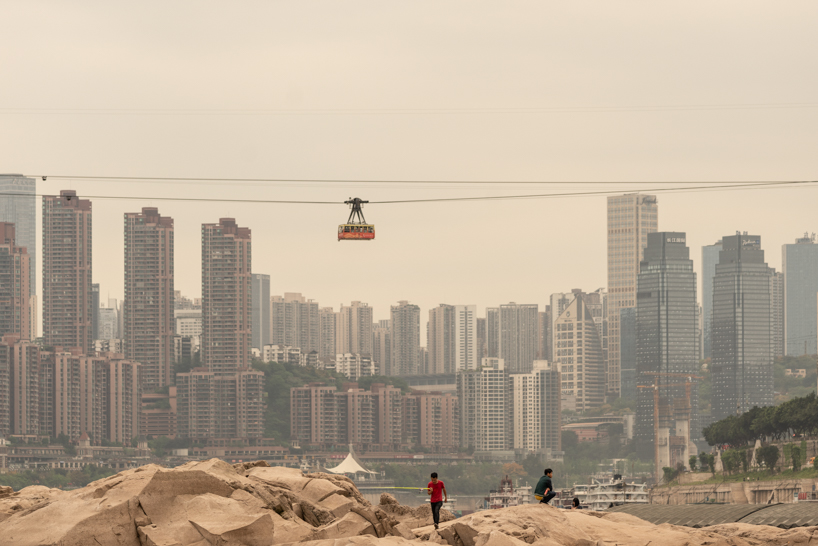 riverbanks are used for leisure as a means to escape small apartments
the series of 10 photos also shows how people move around chongqing. a tiny cable car is seen suspended in the air, taking locals from one part of the city to the other. viewers are also shown how closely the buildings are packed together, with no sign of life. instead, people are depicted retreating to the riverbanks, where they can still enjoy an open space. in the midst of further exponential growth, 'human vs city' in essence portrays an urban context so big that even the residents shrink into tiny ants in comparison.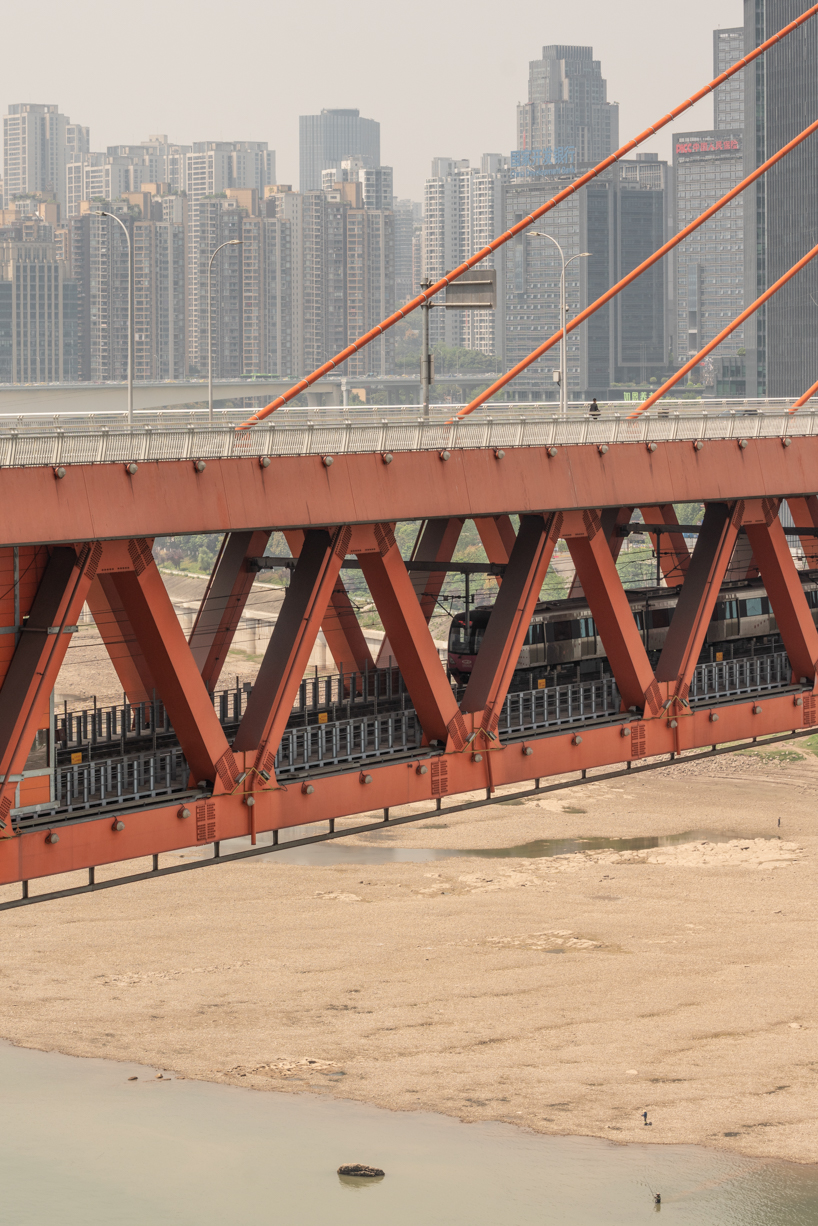 the city's artery – the orange colored bridge crosses straight through the densest part of the city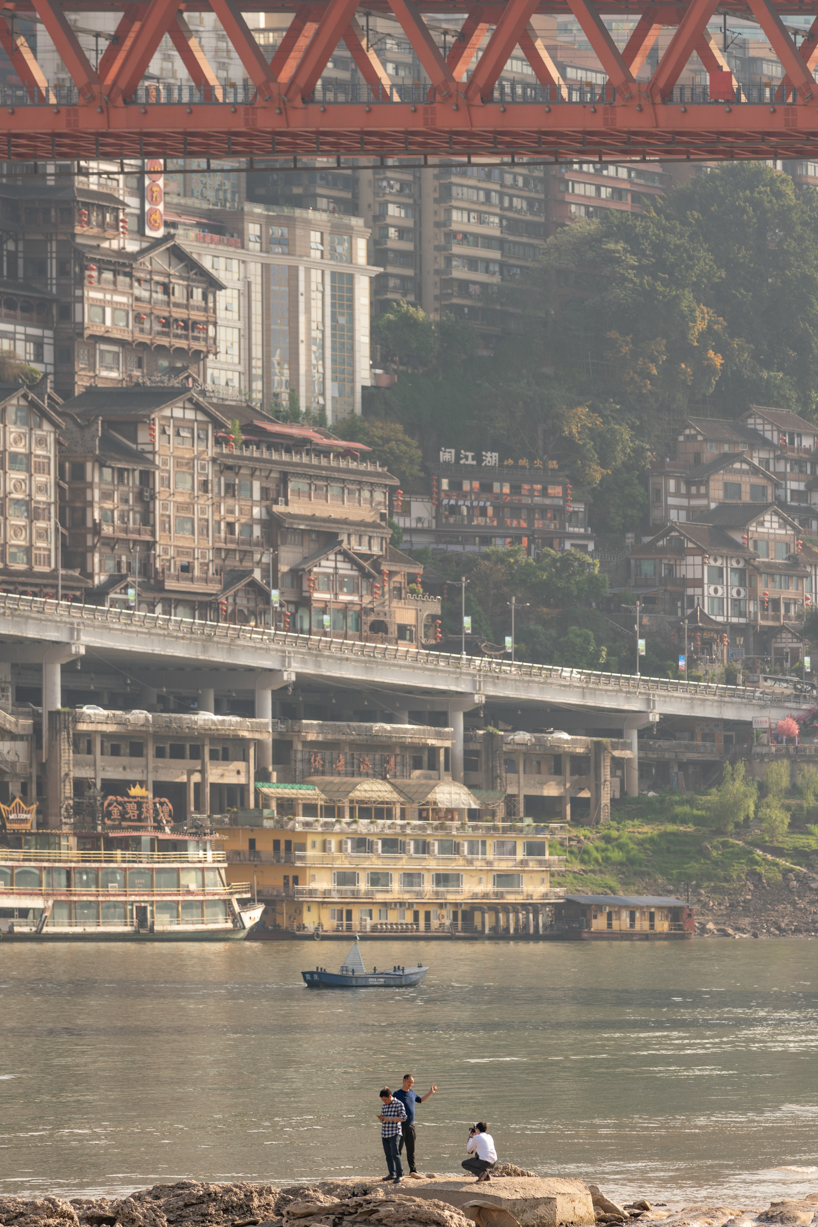 with millions of people spread across the city, there is always someone around, even at places where you least expect it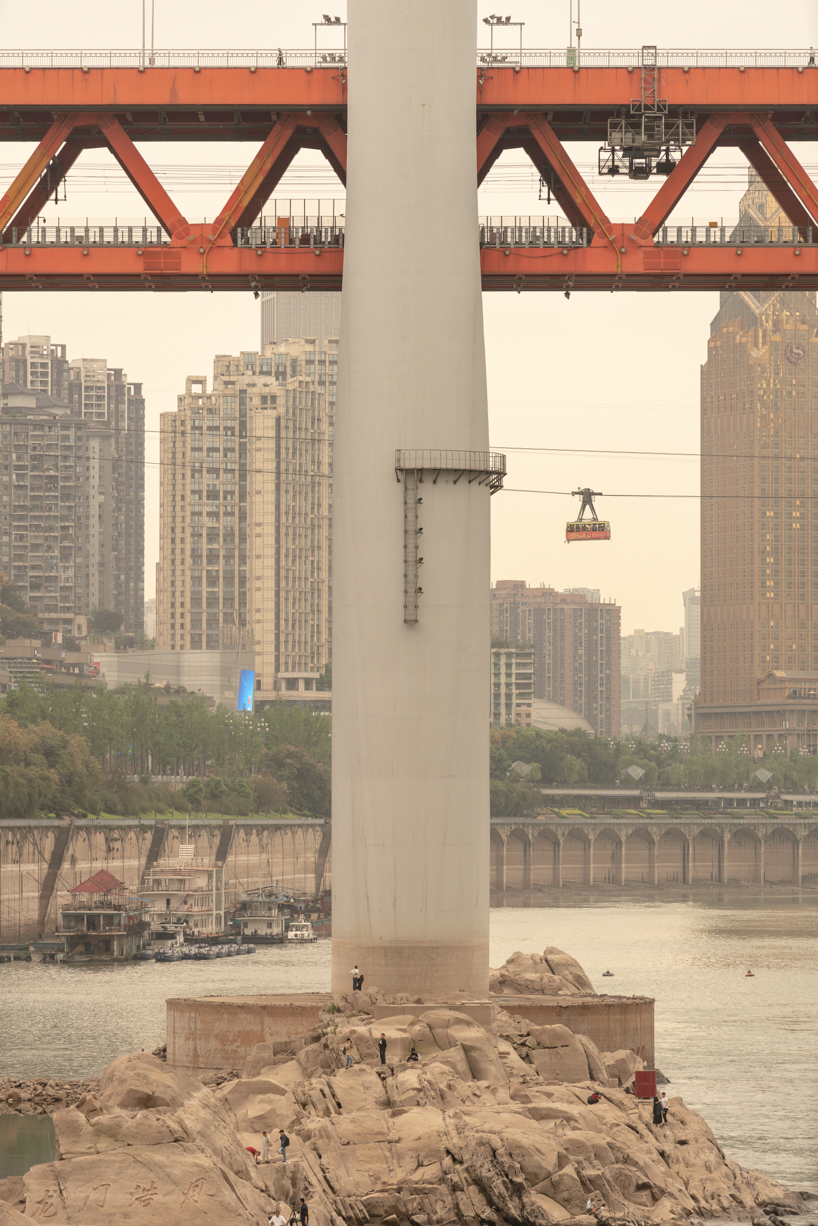 the scale of chongqing's infrastructure becomes apparent when you start to see people dotted around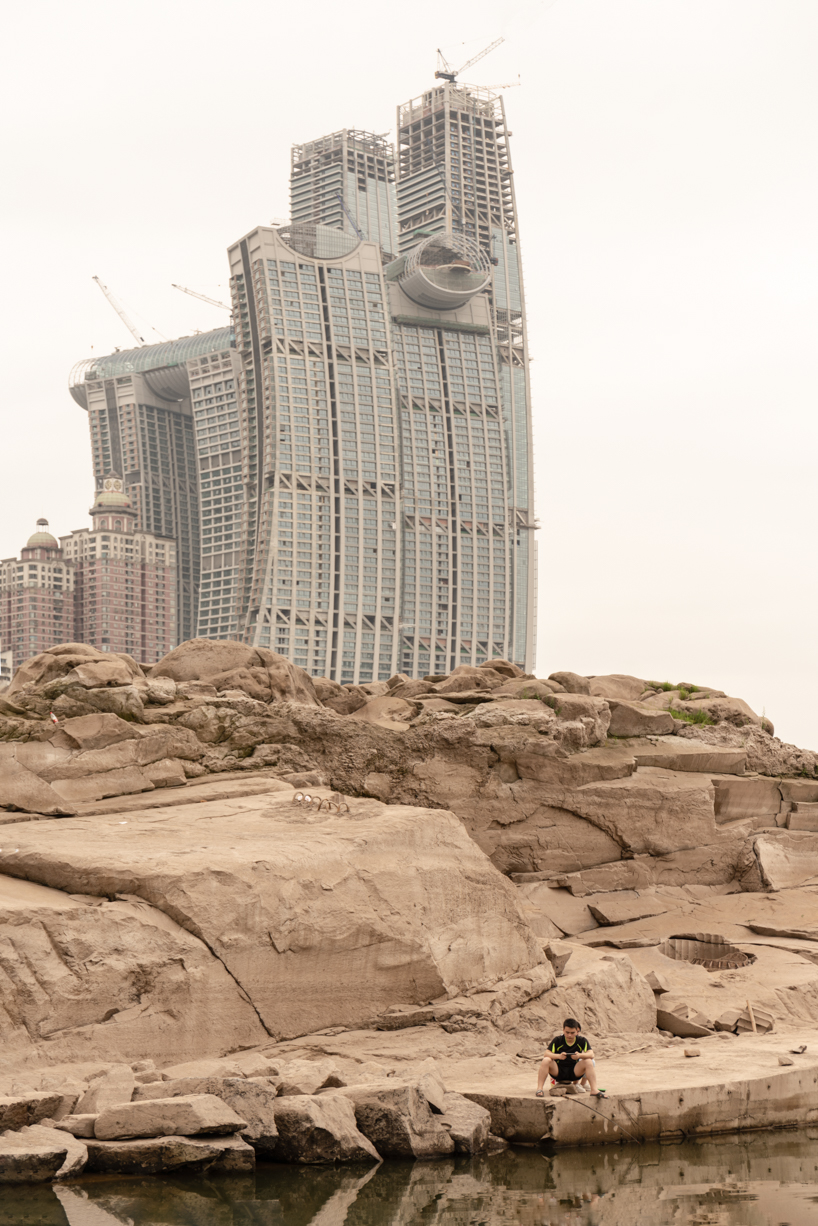 new developments rise up at a tremendous speed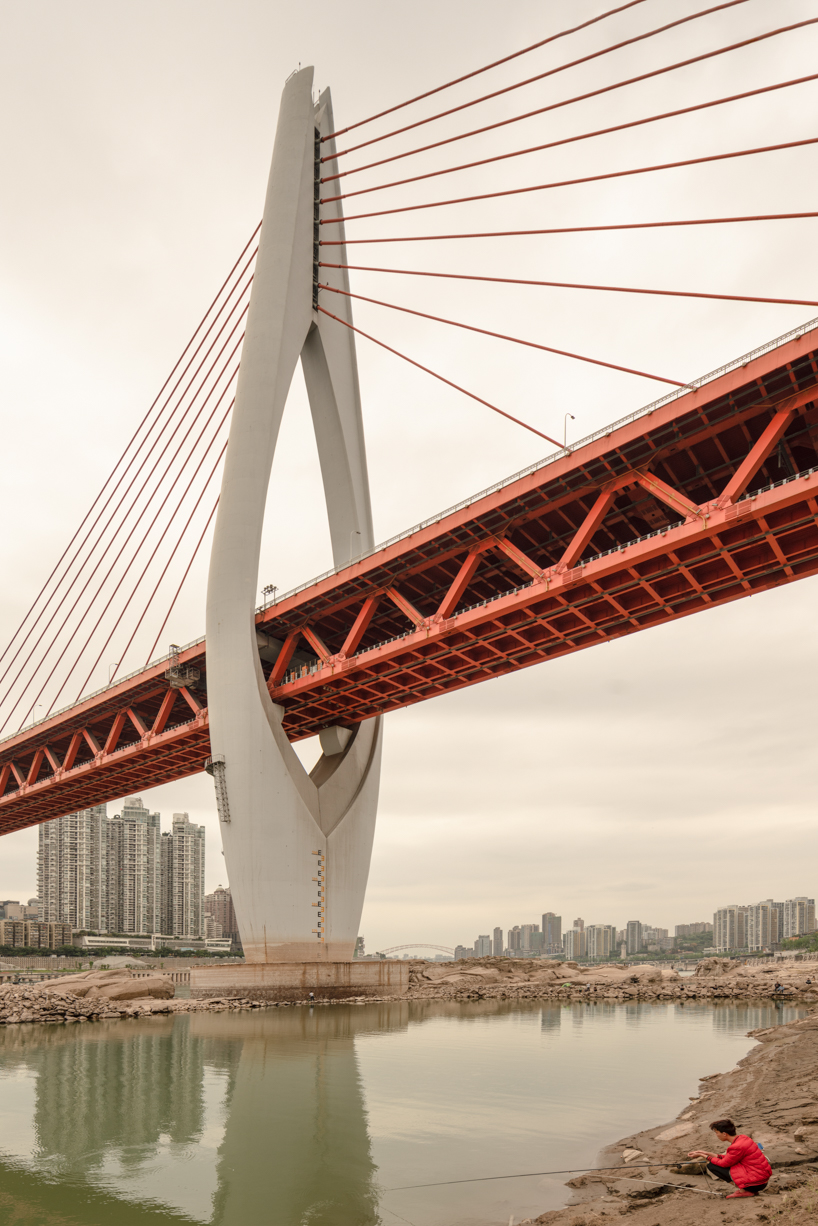 as the meeting point of 2 major rivers, chongqing and water go hand in hand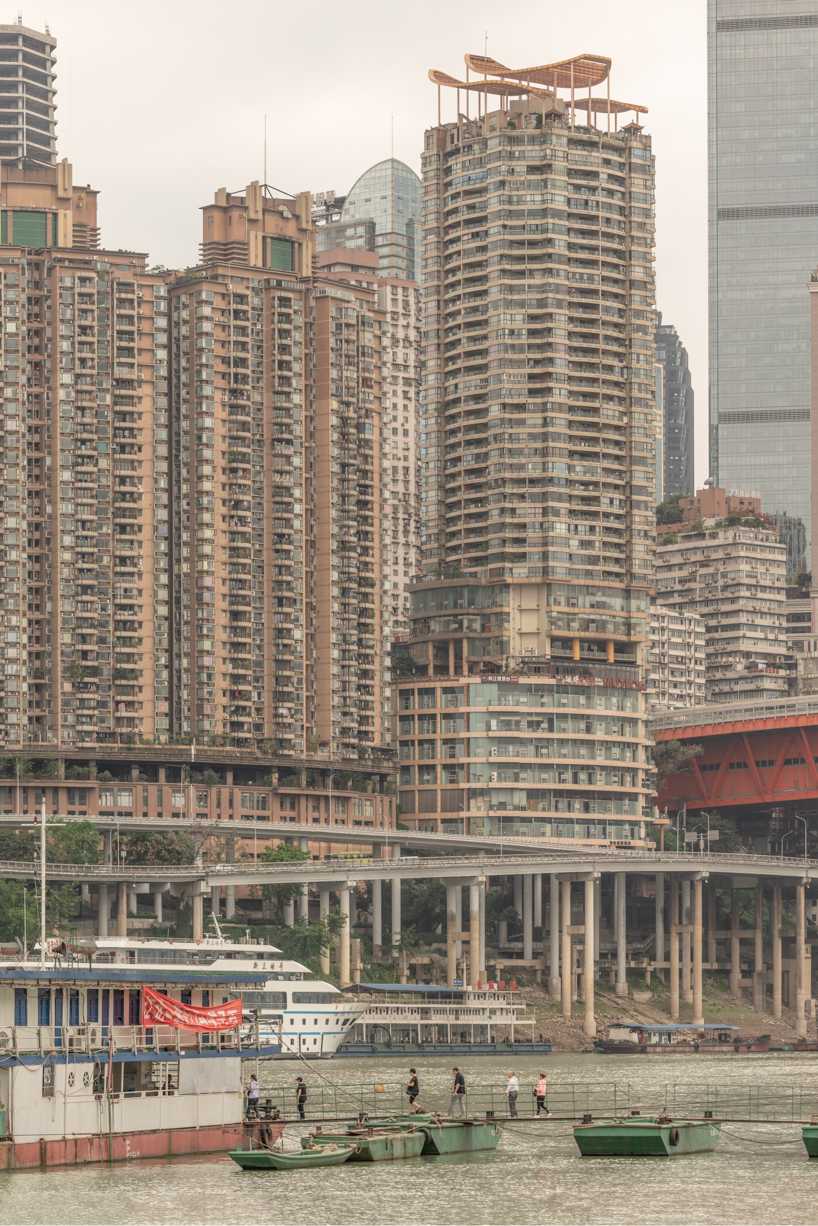 from certain vantage points, the buildings form an impenetrable wall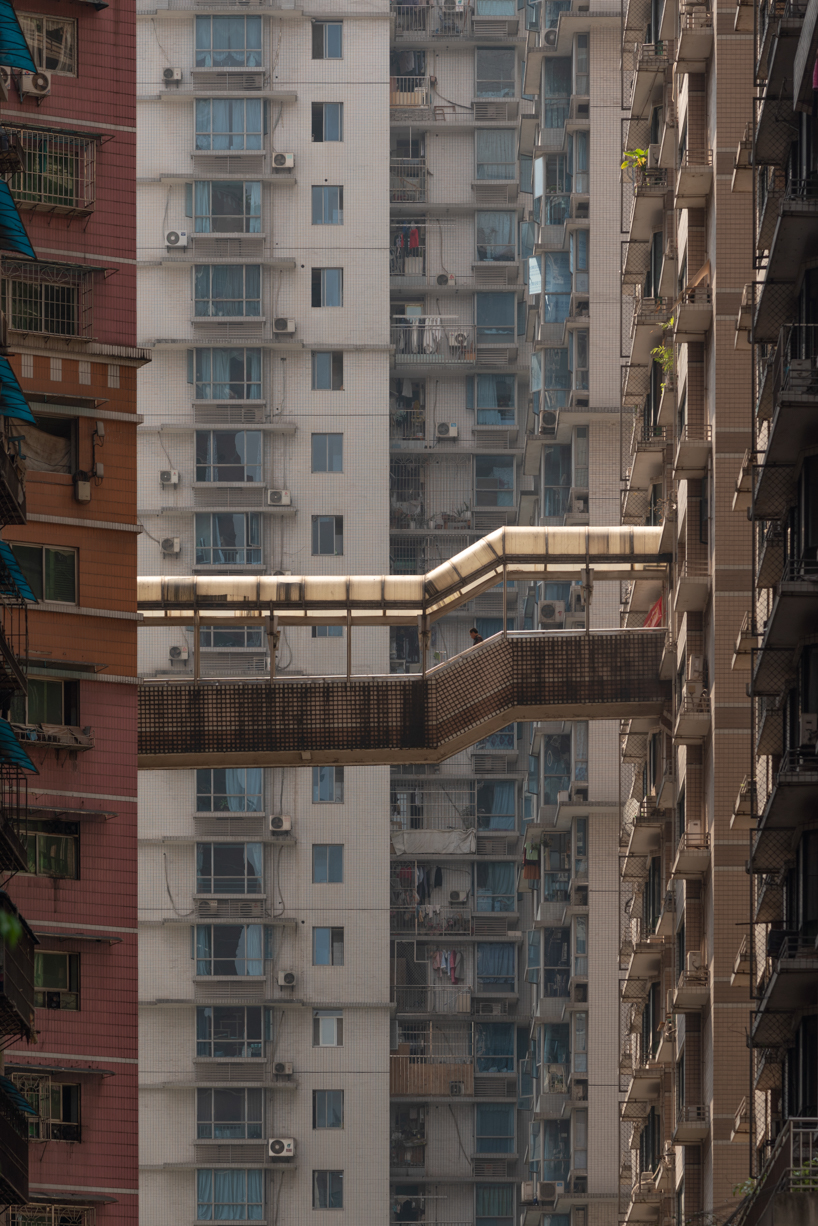 with ever rising residential buildings, new forms of circulation are implemented
cable cars move towards the run-down residential buildings
project info:
project name: 'human vs city'
photography: kris provoost
The post kris provoost portrays humanity amid the density of chongqing, china appeared first on Architecture Admirers.