nine properties designed by legendary american architect frank lloyd wright are currently for sale in the US. the homes vary in built date, spanning from 1900 to 1955, as well as in price, with the highest asking price set at $9,999,999 for the david and gladys wright house in phoenix, and the lowest set at only $175,000, for the foster house in chicago. the properties embody different periods through wright's architectural career, from distinctive prairie-style designs, such as that of the henderson house, to unique forms from his later years, such as the david and gladys wright house, whose design was based on the circular spiral plan of the guggenheim museum in new york.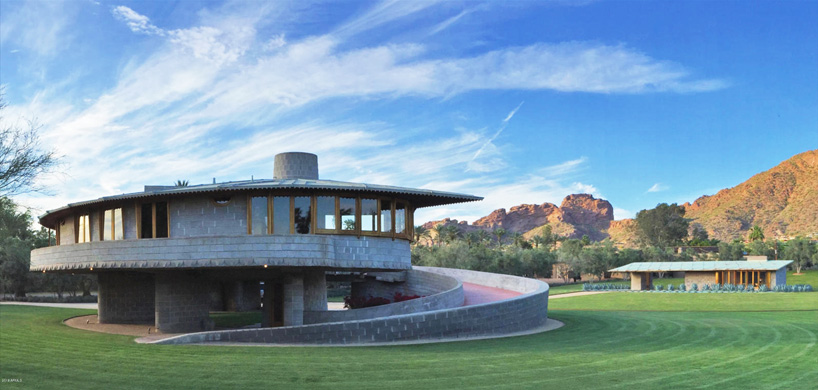 david and gladys wright house and guest house
all images via frank lloyd wright building conservancy unless stated otherwise
header image (also this image) via russ lyon sotheby's international realty
located in the arcadia neighborhood of phoenix, the david and gladys wright house and guest house was completed 1952, and is one of three spiral designs realized by frank lloyd wright. the concrete block home is the only residence by wright that is based on the circular spiral plan of the guggenheim museum in new york, whose construction followed it by six years. priced at $9,999,999, the offer includes reproductions of the signature 'march balloons' carpet designed by wright for the living room, as well as a dining table and chairs.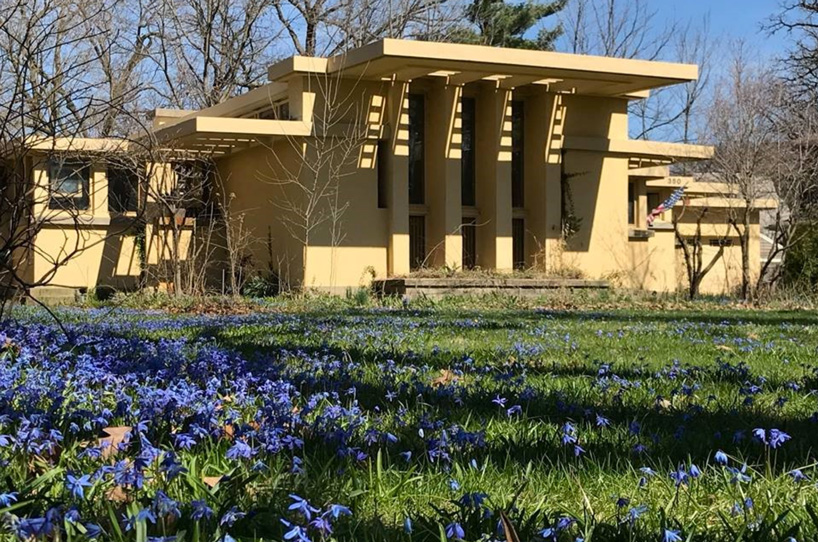 coonley playhouse
a much earlier design, the coonley playhouse (asking price $650,000) in riverside, illinois, was built in 1912, when it was converted from small private school to a comfortable single-family home. the property embodies the usonian concept, coined by wright to describe his architectural vision of the united states, through boldly cantilevering roofs, which are punctuated by rectangular openings that allow sunlight to play across its walls. also in riverside, the coonley stable, which was designed in 1907, is available at $995,000 asking price. this frank lloyd wright coach house sits within a private walled garden, with its own lily pond, while it features generous room sizes, central air/heated floors, original prairie details & beautiful art glass windows, with views from every room.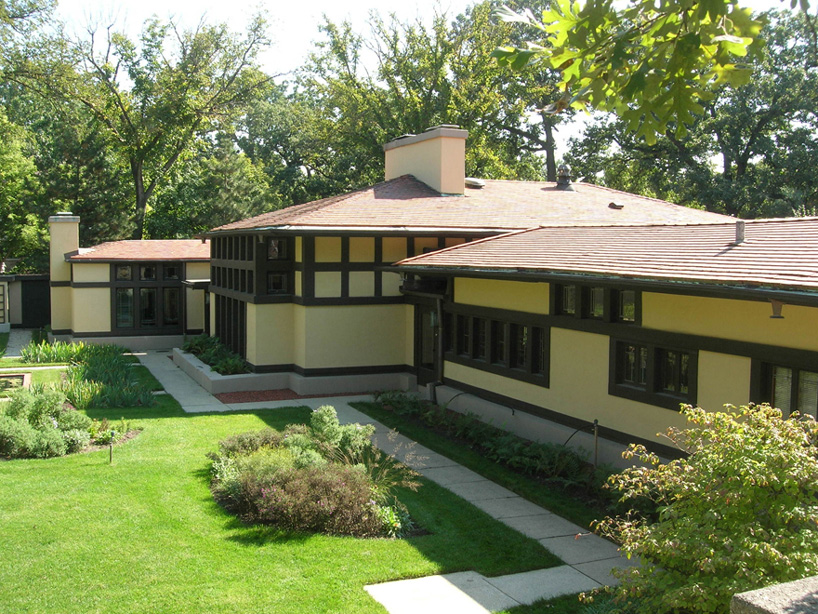 coonley stable
a distinctive prairie-style home in the heart of elmhurst's historic district, the henderson house was designed by wright in 1901. priced at $850,000, the property is on the national register of historic places. it features massive formal rooms consisting of a long gallery/foyer, a library with built-ins, a living room with an open hearth, arched roman brick fireplace and a formal dining room with built-ins. the rooms are complemented by ribbons of original stained-glass windows.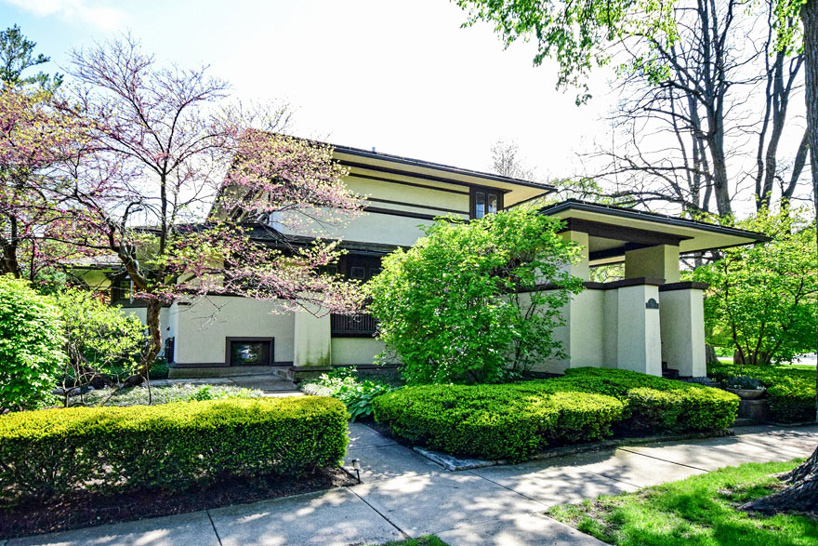 henderson house
designed in 1949, 10 years before frank lloyd wright passed away, but not built until 1951, the neils house in minneapolis is also part of the national historic register. the property, whose asking price is set at $2,750,000, combines a blend of stone and wood, floor-to-ceiling windows and sun-drenched spaces situated on a private half acre. an earlier design, the kier house was conceived in 1914 and features original characteristics, such as stained glass windows, the use of hardwood as a design element, a stately brick fireplace, and a classic porte cochere leading to the 2+-car attached garage. located in glencoe, illinois, the $724,000 home is one of five frank lloyd wright properties on the street.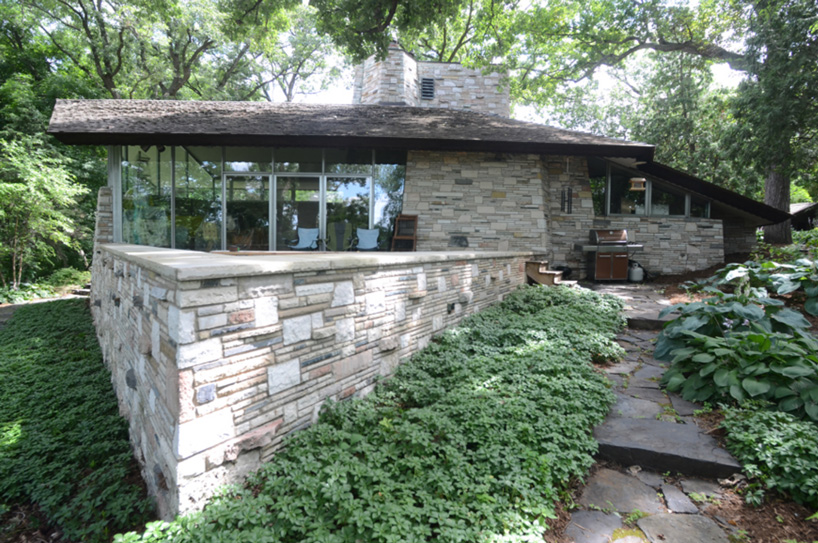 neils house
the copeland house house was designed in 1909 atop a slight rise on an acre of land in oak park, the very heart of the frank lloyd wright historic district. with an asking price of $1,167,500, the property features typical wright characteristics, such as the expansive veranda, the strong horizontal banding throughout the first floor, and the rooms that flow seamlessly from one to the other. foster house, the earliest design currently available, was conceived in 1900. located in chicago, the property boasts ample exterior spaces, expansive living areas and a fireplace, while it's priced at only $175,000.
kier house
last, the thaxton house was designed in 1953 and built in 1955 in houston, while current asking price is at $2,850,000. this usonian-era home displays wright's approach to building focus on natural surroundings, generous overhangs and cantilevered carport. the mid-century property includes a 1995 addition by kirksey architecture featuring contemporary, sun filled interiors, large family room, inviting central courtyard and pool.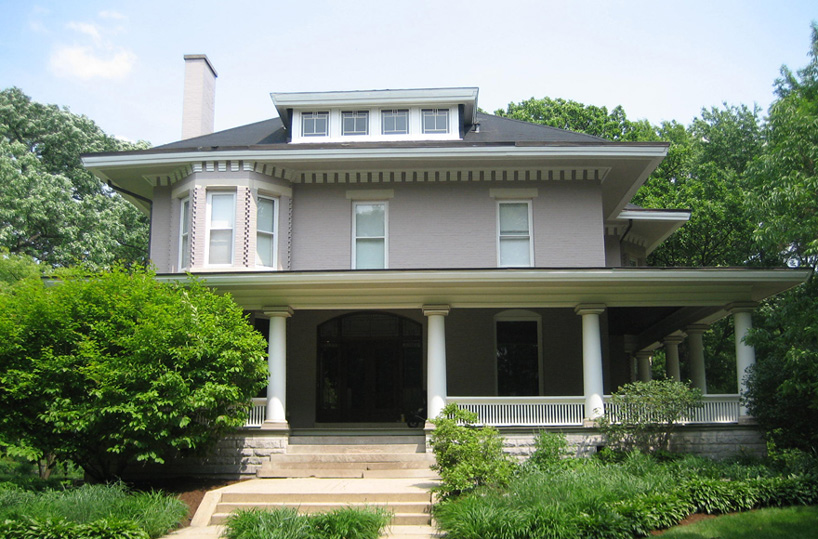 copeland house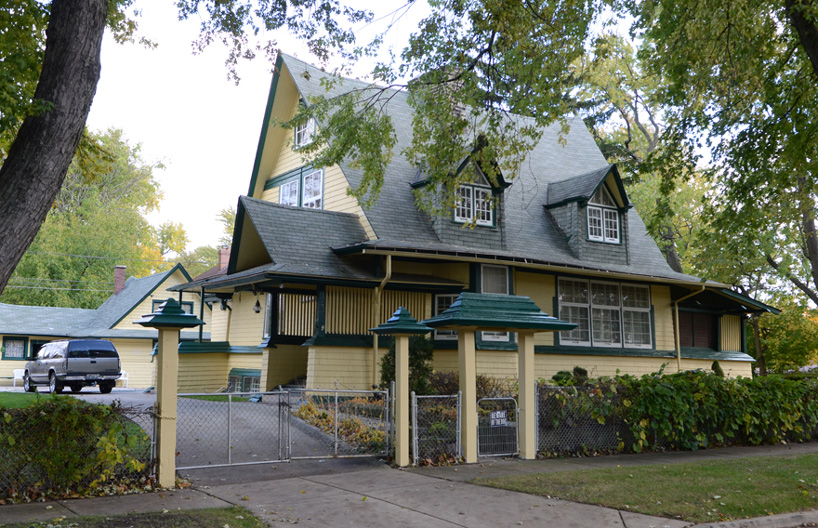 foster house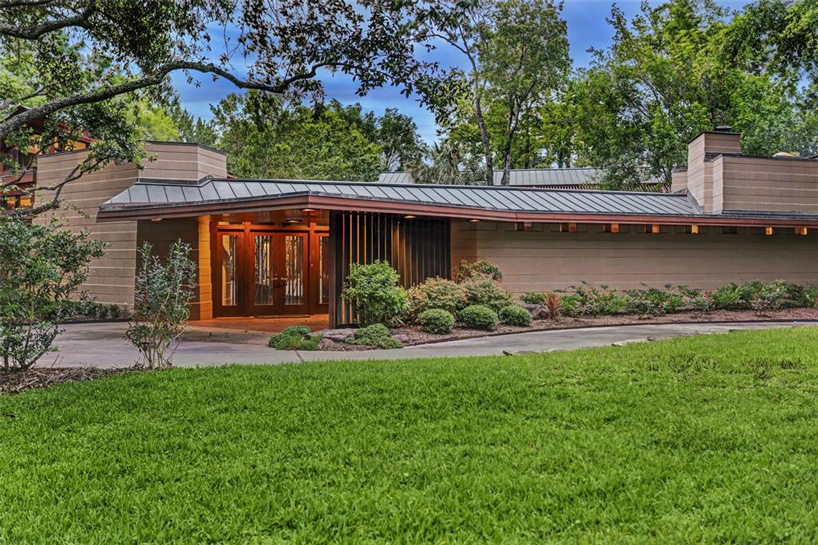 thaxton house
image via HAR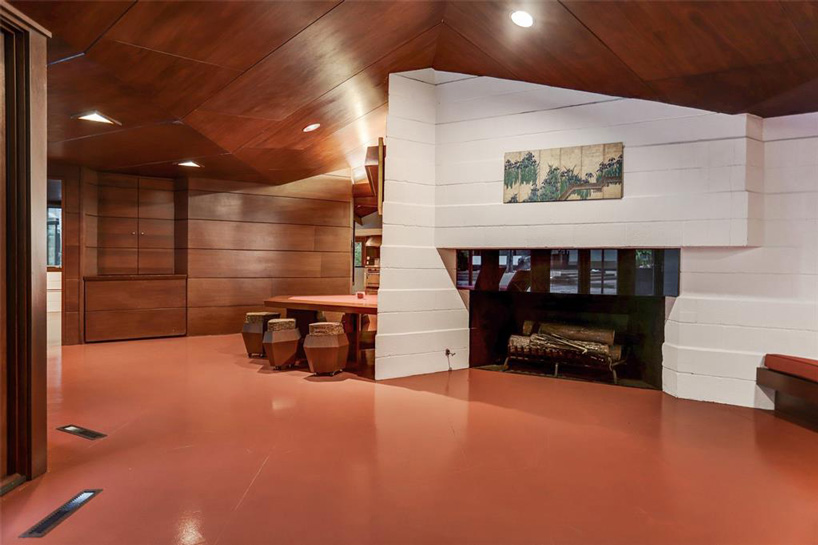 thaxton house interior
image via HAR
sofia lekka angelopoulou I designboom
feb 15, 2020
The post nine frank lloyd wright properties are currently for sale in the US appeared first on Architecture Admirers.