iranian architect reza mohtashami proposes his 'concrete house,' a minimal dwelling which merges with its dramatic landscape context. with its sinuously curving profile and brutalist-like concrete materiality, the envisioned house is visually integrated into the organic rocky topography. at the same time, to avoid disrupting the integrity of the rock, the structure is situated carefully, lightly suspended atop an array of pillars. the designer comments: 'the exterior and interior concrete building, which rotates in the rocks and into the lake and the forest, can give the resident a feeling of relaxation.'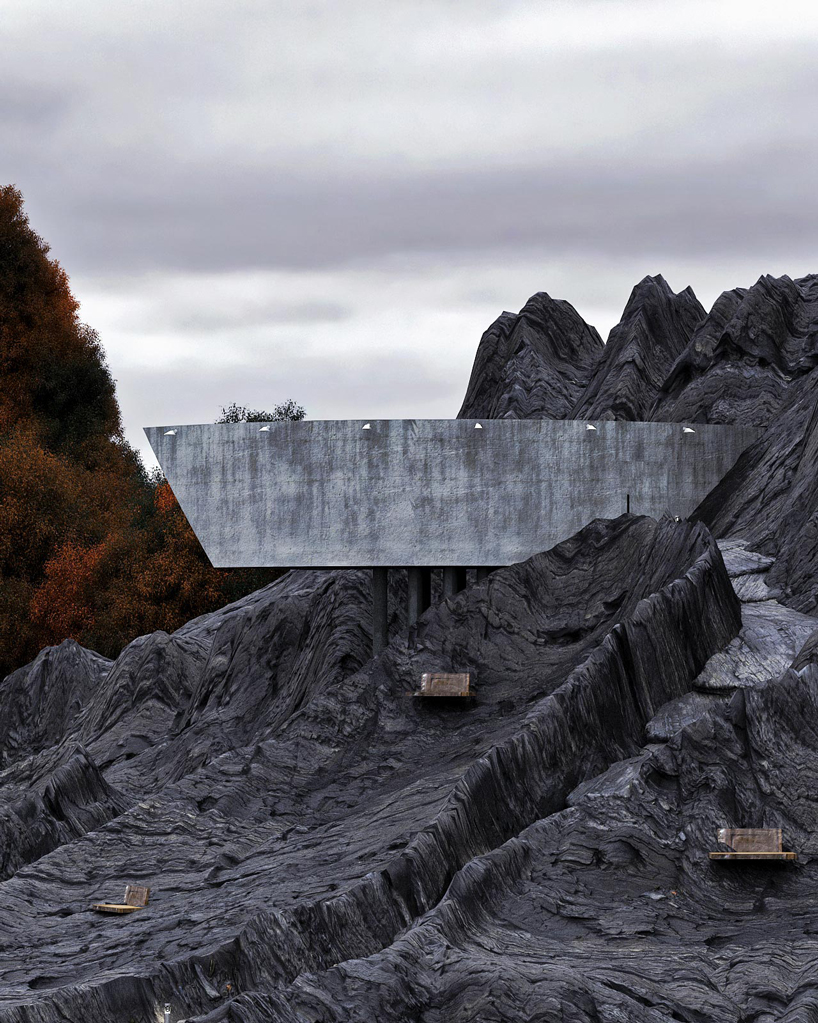 images by reza mohtashami
reza mohtashami envisions the sweeping 'concrete house' as a place of solitude within nature. accessed by way of a stepping pathway carved into the face of the sloping cliff, the house comprises a single entrance and is organized as a continuous, uninterrupted interior. a bedroom is nestled in the rear of the dwelling nearest the cliffside entrance while the open-plan living space sweeps around toward a full height wall of glazing, serving to frame the landscape. a narrow ribbon window follows the curve of the house and cinematically reveals the view outward as the occupant travels through the space.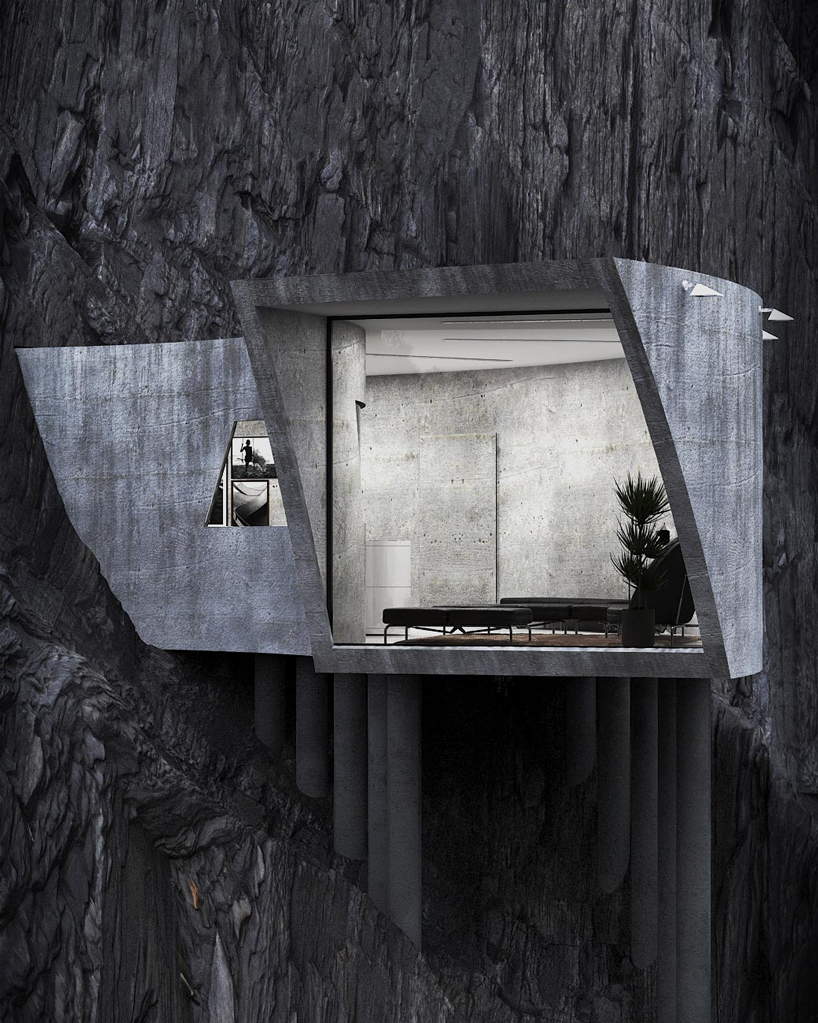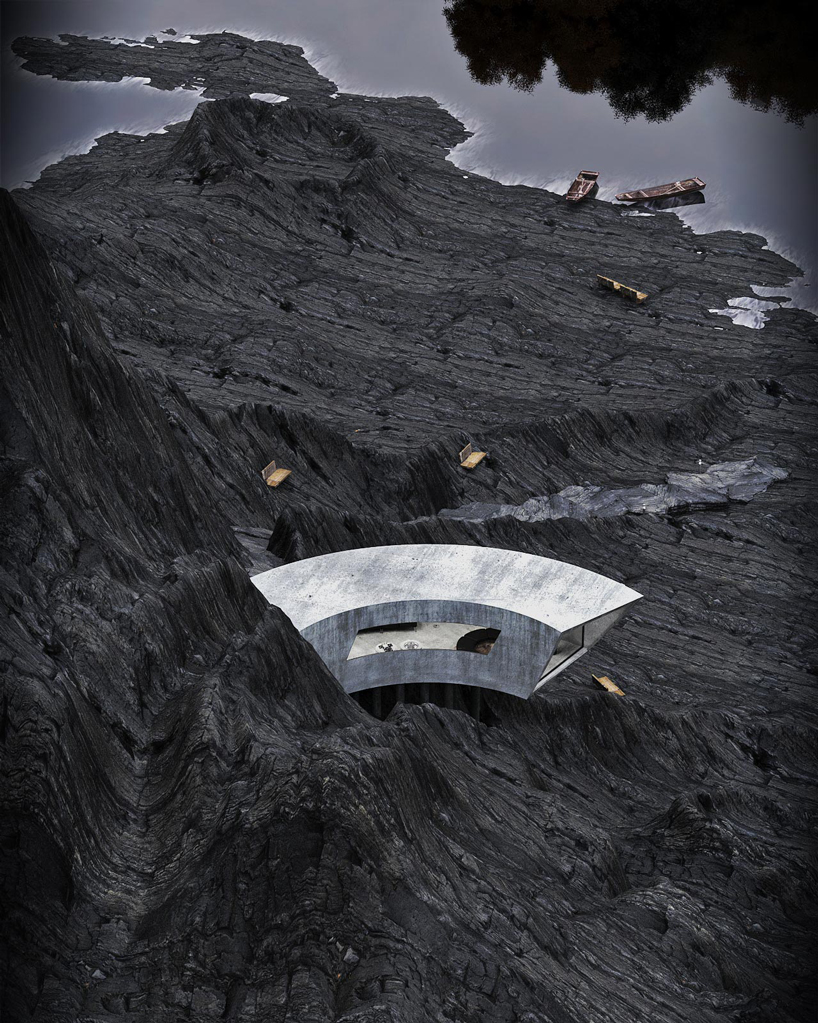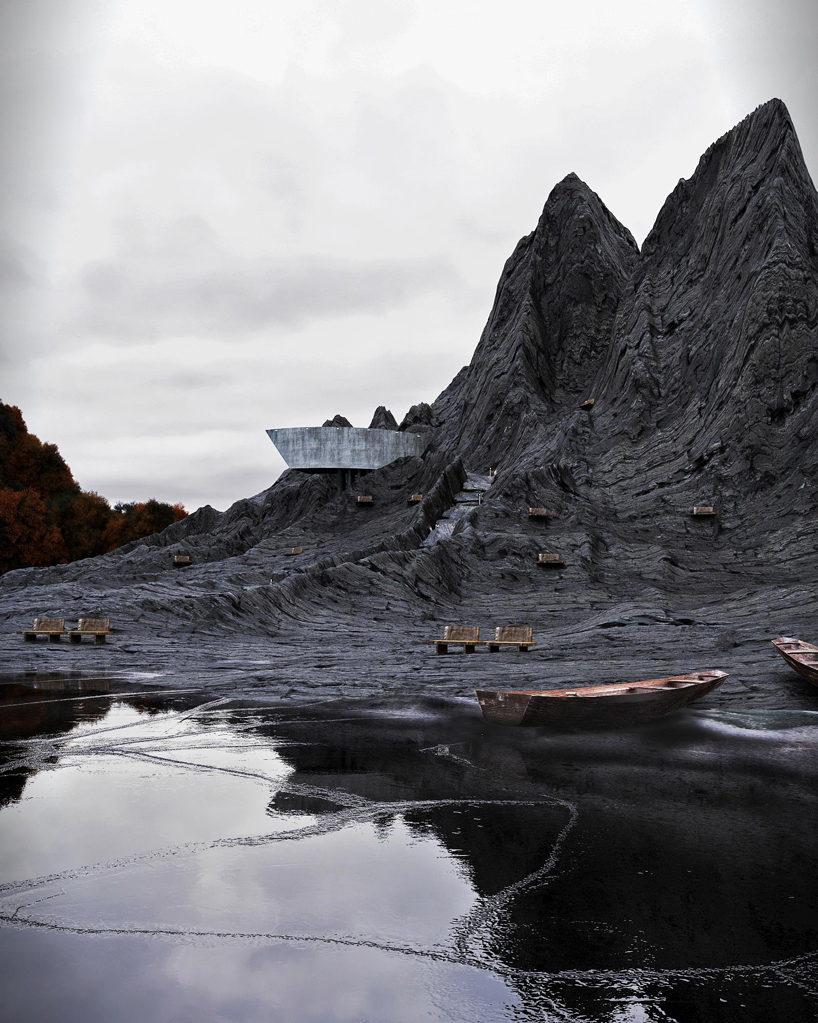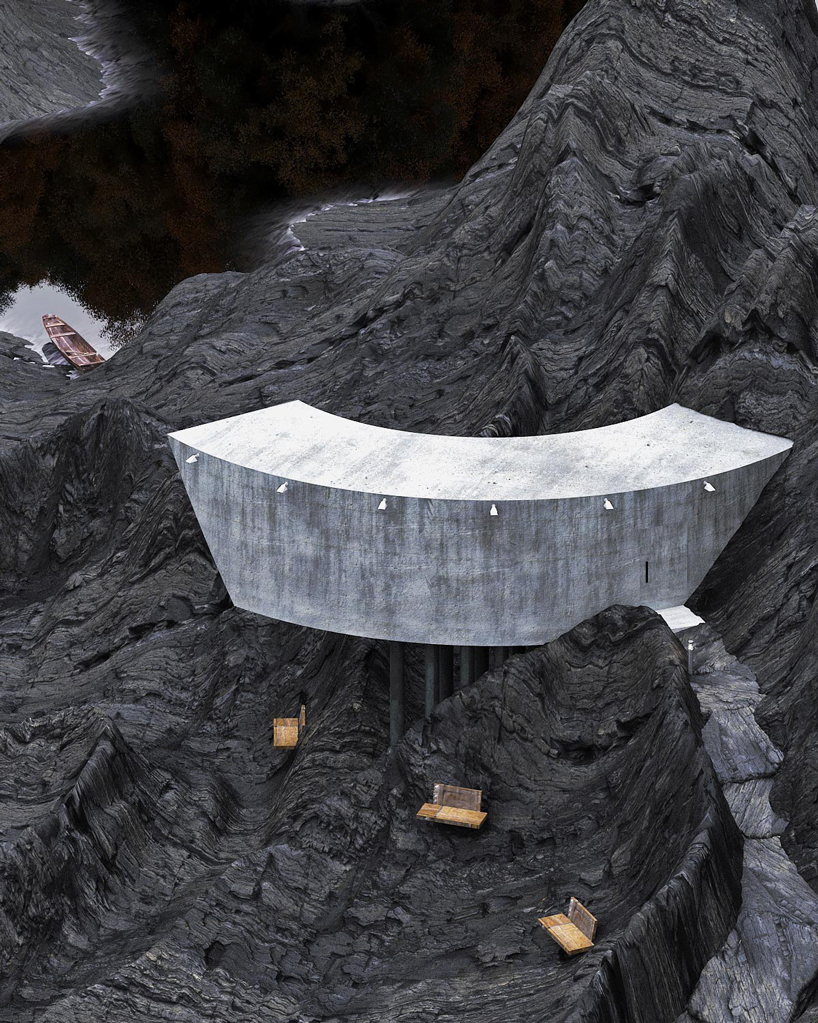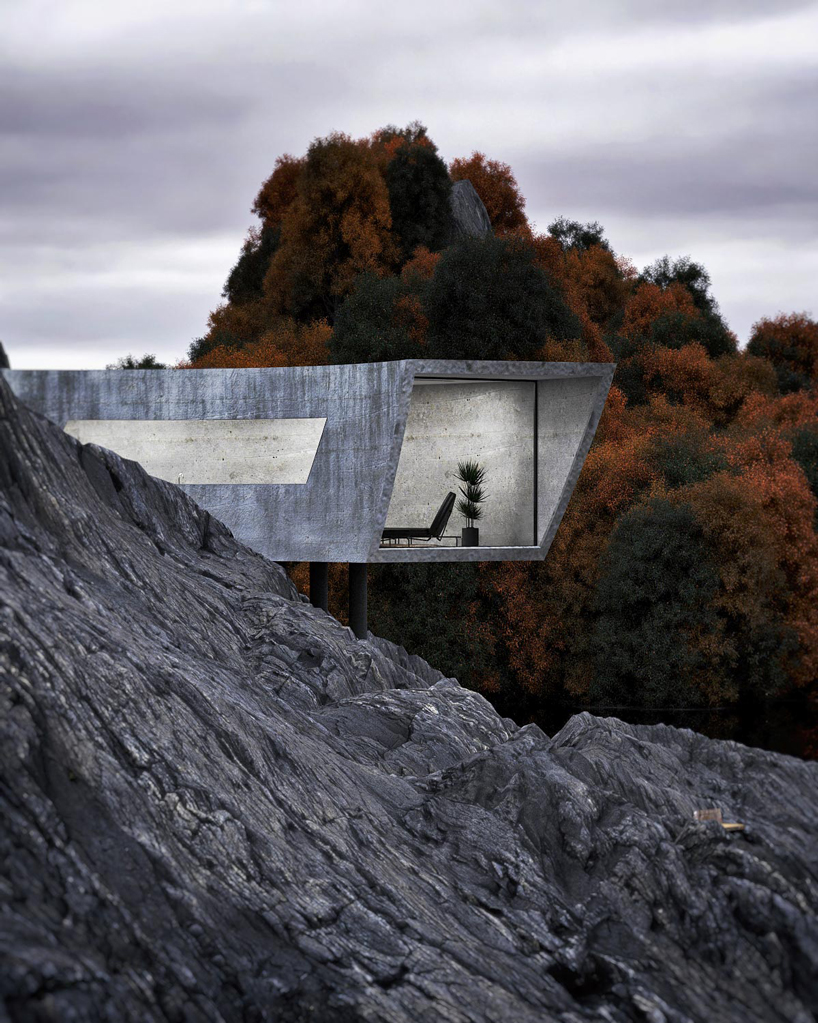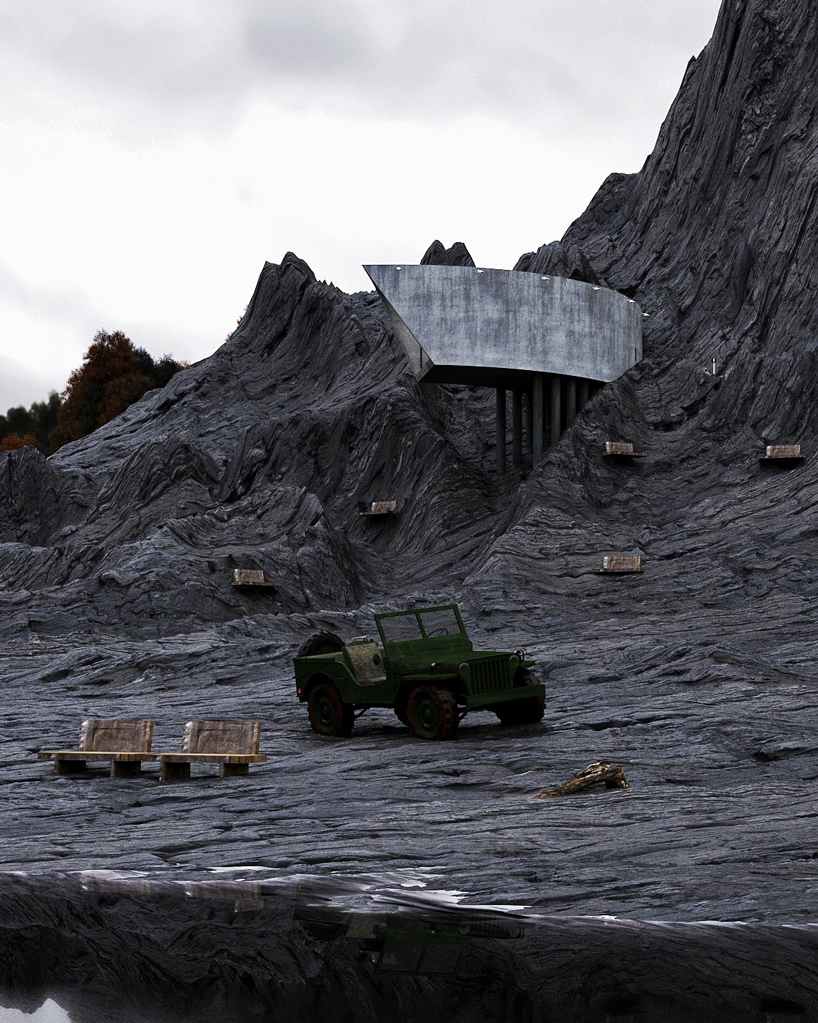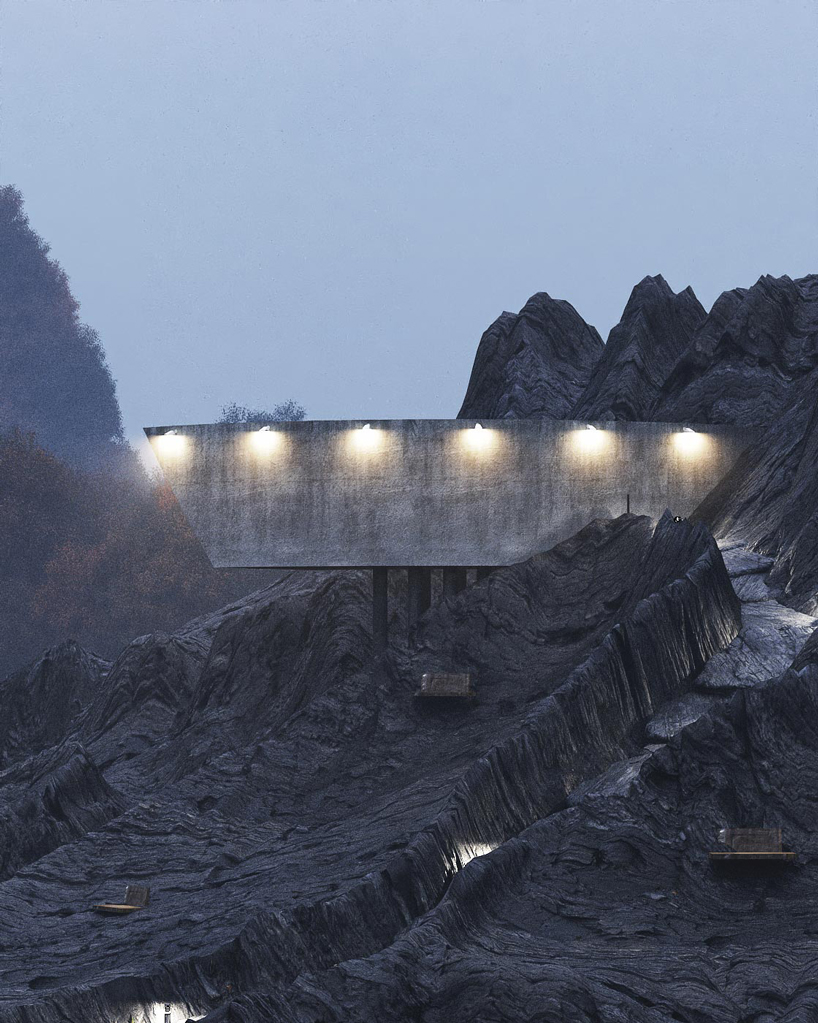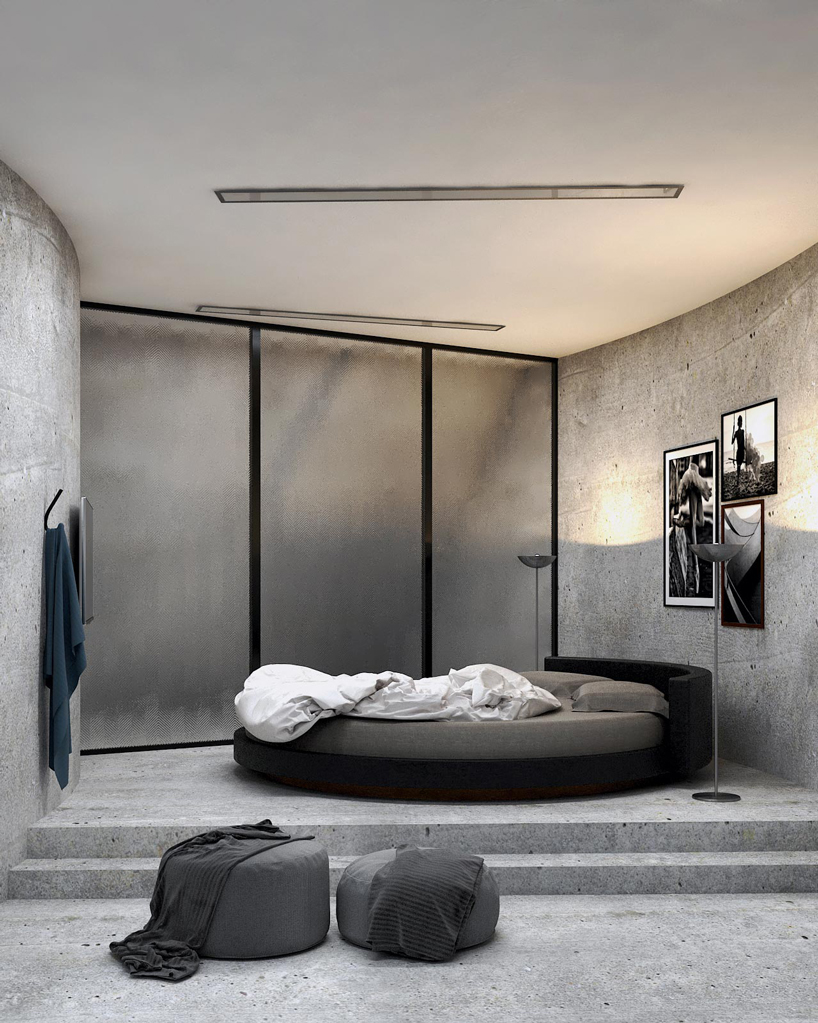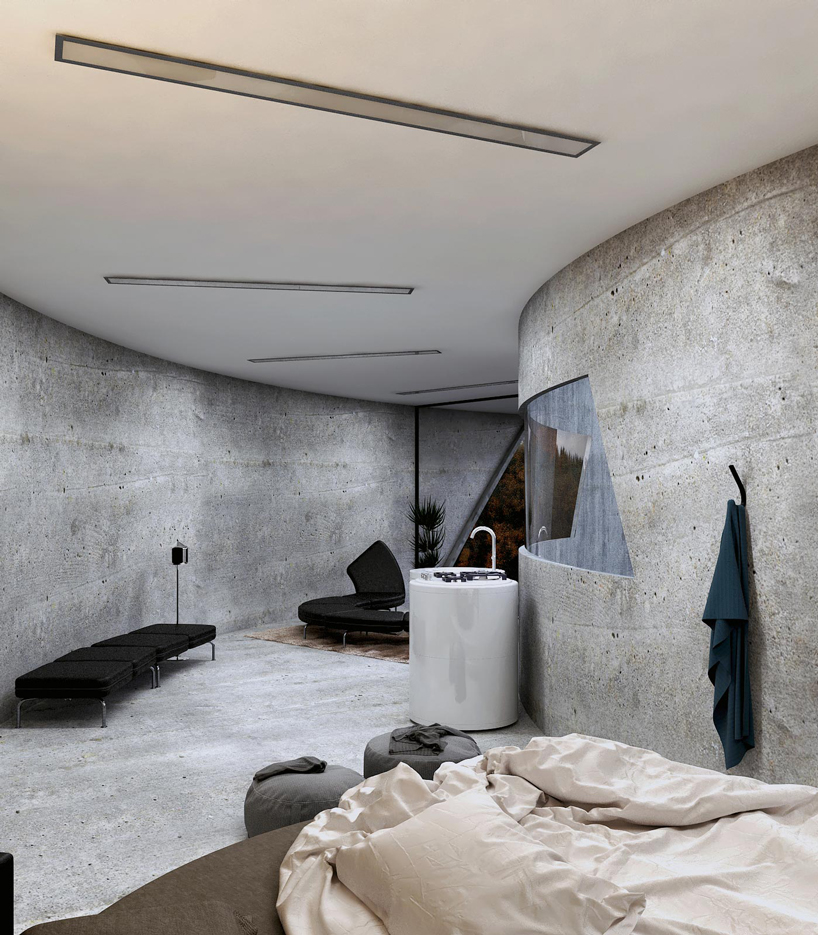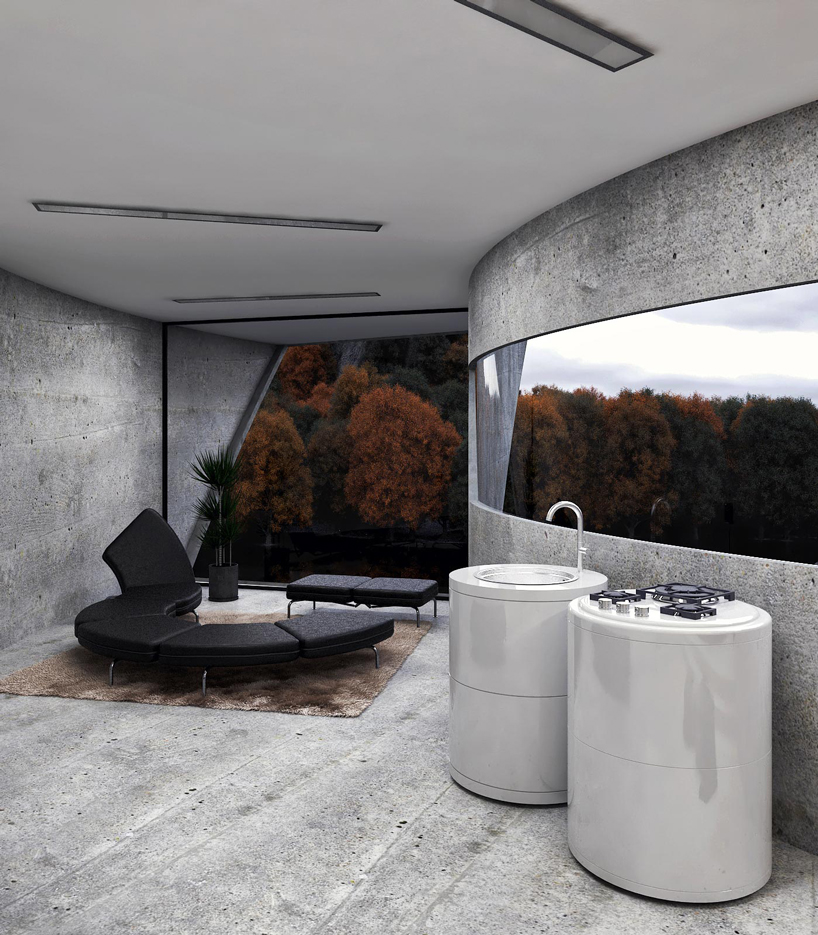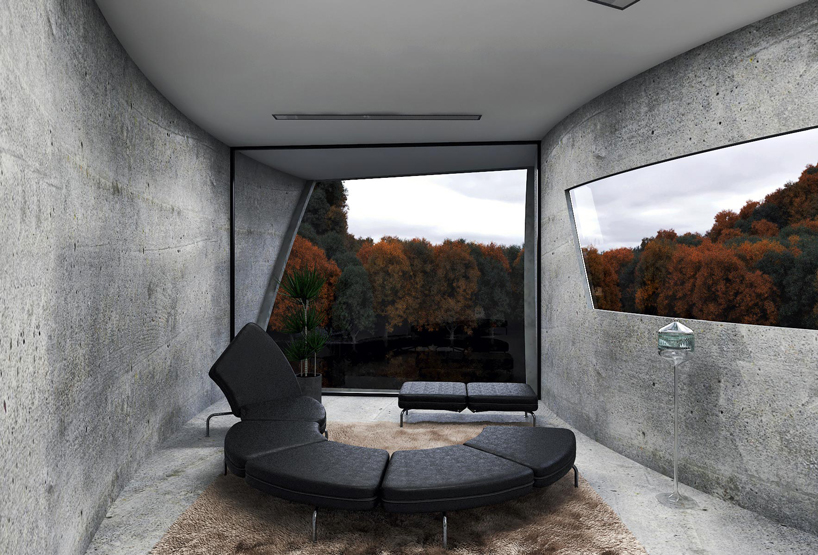 project info:
project title: concrete house
architecture: reza mohtashami | @mohtashami_reza
The post reza mohtashami integrates the sweeping 'concrete house' into the cliffside appeared first on Architecture Admirers.